A November to remember for BITCOINCASH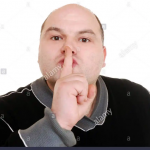 Hello fellow bitcoincash Lovers. I'm feeling really excited because It has already been an awesome November so far for me and my journey with Bitcoincash. I have made a lot of transactions with Bitcoincash over the last few days and it's been great.
I have also had the opportunity to discuss BCH more with those I already introduced but couldn't follow them up as to how their journey was going due to personal engagement. And I have also meet a couple of new people who found interest in BCH after giving them headstart.
Also for those who care so much about price and frown at any slight downward deflection in the BCH chart, I hope you all have been having a great November seeing the green getting stronger.
There is only one thing standing in the way for me on this journey and it doesn't want to allow me access to my full potential as I had planned and wished. It is the issue of my car that I want to use for Taxi. The gear box hasn't been replaced because I'm really finding it difficult to gather the 500 dollars that is required to get a new one.
I have a lot of plans for this car. I foresee the fortune in this taxi business, how it would be of help to me personally and to the BCH community too as it would help me a lot in introducing BCH to my passengers. If you want to know about this plan, read my previous article here. It is the 500 dollars I need to replace the gear box that is crippling this plan but I hope something great would happen that would get it underway soon.
I wish to make this November a memory one for BCH hence my 'A November to Remember' agenda. Some of the things I wish to do in this November for BCH includes;
Increasing my BCH/fiat transaction ratio. This means that I want to do more transactions with BCH than before.
I also want to be more intentional about introducing more users to Bitcoincash. I have always been enthusiastic and have introduced a lot of people to BCH but I want to do more and probably double the number.
Lastly, I wish for my car which I would be using for Taxi to be repaired. I currently have no Idea as to where the money would come from yet but I can only hope.
With all of this in mind and I in full action, it would definitely be a November to remember for BITCOINCASH.