Contentment is Good for the Soul
Hello Readers! Good Day.😊
Like so many words, we've lost the meaning of contentment. We've somehow come up with the notion that contentment is the opposite of success. We believe contentment is attainable only if we stop striving, and who wants to do that? We're afraid that if we stand still for a moment, the world is going to pass us by, so we make up our minds that we'll be contented someday, perhaps when we retire.
Throughout my journey here in Read.cash especially this fast few weeks and days I meet certain people, who have been their for me throughout my articles supporting, giving inputs/comments and BCH as well. I should consider them as my F.R.I.E.N.D.S. Avid one and true despite not having the tip/bch 'cause I'm still in the process of accumulating to give back just little by little. Thank you to those who give, read my articles and comments as well. Means a lot and More blessings and favors to all of you.
📌These are the names I always had on my articles it may be in comments, tips and etc.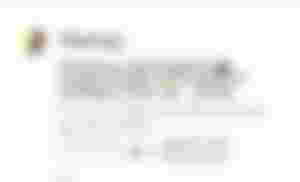 @TheGuy . According to his Bio he's a great capturer, analyst, and traveller and etc. Well, it's no big deal if you visit his timeline and read his articles, what's in his Bio suits well. I appreciate his effort not just in Noisecash but also here in Read.cash. His comments and inputs are precise. I hope and pray there will be more favors to you in the long run. Hoping to build a good foundation in this crypto journey. Thank You.❤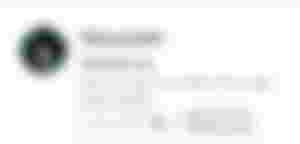 @Winx1988 . Second, is Ms.Winx, just to be simple she is this woman who's fun or writing and telling stories with different emotions..Simple yet brave and strong woman. I do appreciate her time and effort in giving inputs to my articles, the way she comprehend is lit especially when it comes to faith. I love her words of wisdom and thoughts. Thank you.

❤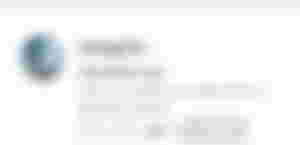 @marg05.- . Here's another one, Her Readcash.name is Marg, this name sounds familiar to me 'cause I have a friend in our place that is same as her. Well, I don't know if she's this person but I appreciate her effort as well in supporting my Articles. Been a part of my journey. Thank You.❤
@Xaverius_zach. Next one the list is this I think from other country hehe 'cause the way he give inputs to a certain topic and post is too deep and broad wherein the point of his thoughts will definitely hit your nerve and bones haha. Even in Noise cash he's too mature in giving comments. Lovin' his mindset. Thank You.❤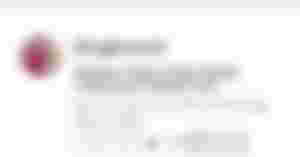 @Bloghound Last but the most important of all is this person I've get in touch with probably to other crypto related earning app as well. Been thankful for her dedication and willingness to help me learned from Cryptos.❤ She's the type of person who don't run back but fight back and show the world she's capable of achieving success in life..Thank You Ms. Wicked/Ate.😍
📍Why I have decided to write an article about these persons and how are they related to "Contentment is good for the Soul?
Here's the reflection and reasons:
If you're an average person trying to get ahead in the world, contentment is probably the last thing you're striving for, yet there's a good chance that you long for it. Why? Because at it's core, contentment is peace of mind. Contentment is happiness. The person who is content has little or no stress.
My journey here in Readd.cash is like a soldier forging ahead going to a battle. Dive headlong into Society's raging river and get caught up in a cycle of overcommitting, and over working. And all for what? Happiness. Peace of mind. Satisfaction. But we're only kidding ourselves.
Striving, consultant, and accumulating more and more without giving value to contentment will most of the time never bring happiness but anxiety, worry, unhappiness and-in the long run-ineffectiveness.
Even as you read this, let your mind slow down and reflect on some qualities of true contentment. First of all, being content doesn't mean being lazy. Discontentment affects the rich and poor alike. What the have in common is that they both want more stuff.
Second, don't equate contentment with being lowly or meek. There is tremendous power in contentment, because when you are content with what you have, you are free. You are free from pretense, free from concern over having it all now, and (in most cases) free from stress.
Third, it's not only possible but desirable to be both content and ambitious. If your ambitions come from a desire to God, to help others, and to improve yourself so you will have a greater impact in your world, then the fulfilment of your ambitions will bring you much happiness and contentment.
God is in the small stuff and it all matters. I am.just thankful for them to their supports that's why I end up writing and article in which they are also the subjects and parts of it.
📝 LIFE'S LESSON:
Contentment with your situation breeds satisfaction.

If you believe for a moment that you own even a single possession, your contentment will be tied to it.

If you can't get sleep at night, check your pillow.

If you can't get to sleep for three nights, check your conscience.

Joy comes from controlling, rather than exercising, your passions.

Consider that whatever misfortune may be your lot, someone always has it worse than you-always.

Enjoy happiness;treasure joy.

The best time to relax is when you're too busy.

Beware the bartender of a busy life.

Cherish tranquility.

Since exhaustion begins and ends on the inside, that's where genuine rest must originate.

Learn to relax without feeling guilty.