How's it like dating an MIU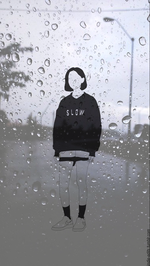 Hello everyone, before I will start, I wanted to apologize for being so inactive. I have been so busy at work, I seldom give interactions with other members here. Hopefully, when my time loosens I'll make sure to cope with you all.
In the internet slang, chat texting, and subculture, MIU stands for MEN IN UNIFORM. Policemen, Firemen, Soldiers, Coast guards, etc., belong to this group. We are all aware that most of their job involves public servicing. They could be away from their families, they experienced massive training, and their work requires their time most of the time.
So, it's been a month since I started dating my elementary and high school classmate who is now working as a police trainee in our hometown. I have been confused in so many ways but I was able to adjust slowly. Understanding and Trusting your MIU partner is needed for the relationship to work out.
There are times when suddenly he goes out MIA. Like, For one second, you were just talking and after that, your message was left unreplied. It will take minutes or hours before it will be replied to and give you the reason for the sudden absence. When he first did that to me, I started to overthink, I thought that he already changed, that he had found someone or something that is not boring. But, I learned that they are on-call as always. They need to be snappy at all times that's why as soon as they heard their call of duty, instead of sending a message, they will proceed to their obligation.
This happens most of the time. The only time we could talk to each other longer is only during at night. We text each other during the daytime but not totally because both of us are at work. We do video calls and phone calls. Every time we do that, after an hour, he is already asleep. I will just watch him sleeping on the screen or listen to his silent snores when we do phone calls. But, I don't think of it as he is bored with me that's why he gets to sleep when we talk. Instead, he finds comfort and rests with me while talking after a long day at work. In the morning, I'll receive a series of messages from him, apologizing for leaving me on the line. There's no reason for me to get mad, because, in the first place, I know how heavy their job is, especially since he is still a trainee. I understand it very much that I always tell him not to apologize when he falls asleep when we call each other because I understand it very well.
There was this thing that happened that we had an argument over the chat, and it doesn't take that long because he ended our conversation telling me that he needs to log out to give me space and he'll just wait for me to contact him when I am calmed already. He doesn't tolerate my childish and petty actions which is one of the things I love about him. At first, I thought he was acting like he really doesn't care about my feelings, but he told me that he wanted me to give myself space so we both prevent adding more tension to the situation.
Those are just some of the things I have observed dating him. I only hope and pray that he will not change. Get yourself a person that never gives you a reason to doubt, to get jealous, and gives you the assurance that you are the only one for them. Someone who gives updates even when not asked. We should not settle for the bare minimum, in balance to that we should become worth more than the bare minimum and be deserving of the additional comforts.