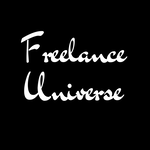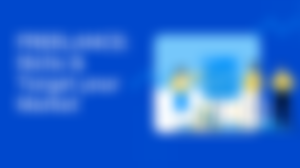 In our first article I share with you, why some freelancers don't share the whole truth about freelancing. Now it's time to define the right target market to offer your services to, because let's face it you won't have a driving freelancing business without people who will avail and pay for your services. To find out how to search and identify the right client for your services and how to package your skills to attract possible clients read this full article.
Alright so the first one is why niching down on a specific market works at your advantage. Next are the three strategies that can help you choose a target market to offer your services and the last part of this article is my final thoughts for this topic. All right so now I want you to look at these two agencies the first one is free outlaw and the second one is summit virtual assistant solutions. So what did you notice so these are actually the very same idea virtual assistant services but applied to totally different audiences so the first agency prialto offers va services to executive professionals while on the other hand summit va solutions offers the same services but to real estate companies and here's a major insight you can take the same idea and make it yours by focusing on a specific audience and this is totally different from what most of us do.
I say if you ask someone what's your target market the most common reaction is and if you're just starting out that because from my experience focusing on a audience will benefit you in two major ways. Number one is it will limit your competition so imagine offering general va services to all industries which means if there are 20 different industries and 10 agencies per industry then you'll have to compete with 200 companies in total whereas. If you only focus on offering va services let's say to amazon sellers then narrow down milanium competition to agencies targeting the exact same audience makes sense. Alright so for the second advantage of niching down is having more time to perform in-depth research on your target market and be able to communicate with them more effectively because remember the more you know about your audience their frustrations their hopes their dreams their aspirations the better you can strategize and plan how you can tailor fit your services.
To meet their needs the same holds true even for products like coffee that's why coppico's creamiest coffee topical blanca is now even prettier they improve their marketing strategy target market on a deeper level and improve their blend based from the feedback they received and as a result yeah they added 10 percent more green the gang must be a and the best part is it's creamier perro less coffee you know that really hits the sweet spot so I didn't yeah now that we've covered how niching down can be beneficial for you as a freelancer. And back then this would be something you would have gladly paid for so the good thing about the strategy of looking into yourself as your potential target market is you have experienced the frustration of having that problem and you can easily retrace your steps and tweak your offer based on what you needed during that time um potential marketing well the next strategy that you can use is to look into your inner circle of influence and pick a real person you know who can benefit from your service um this could be a friend a cousin a co-worker or or whoever imagine that you're trying to help this person and as you start to dig into who they are um what they do and again frustrations you'll understand better what they really want i mean do they get do they care about getting more sales do they care about having more family time. You know stuff like that and whenever you feel lost or stopped go through the process in that person's perspective so you can improve your strategy and personality that would help your friend so what i love about this tactic is you can easily reach out to this person and ask them a few questions and even offer your services for free for a limited time to test your offer.
That's an instant case study the third and final strategy to identify your potential market is to study your competitors yes one way to visit is fiverr.com and type the service you're offering and see communibus results and look at your top five to ten competitors offering the same skill ask yourself who your competitors are targeting and what are they offering to those. And target market right now, these strategies are designed to help you start laying these things out and trying and out now it's only when you start applying these tactics that you get a clearer version of your offer and audience so you know don't be afraid to test it out first and improve along the way aluminum we're all about progress over perfection so in our next episode we're going to create an irresistible offer for your chosen skill and market so if you found this article helpful to you give it thumbs up.