One Of A Kind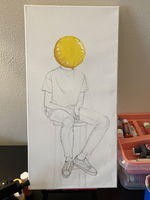 In football, there are various abilities, talents, ambitious, hardworking and dedicated players, and some are always dependable, while others change significantly; they tend to perform well today and then appear as a divergent player on the pitch the next match. Actually for some reason I don't understand how this happens but at a point everyone always have a horrible match even the best of them all, the likes of cristiano Ronaldo, Lionel Messi, maradona, Pelé, zidane and so many more.
There are football players who should be featured when presenting a list of the best football players, but when I ask my friends to name world class football players, this specific player is always left off the list. His name is ZLATAN IBRAHIMOVIC, and he is extremely underrated, which I despise a lot.
For the first time, he has never been glamorized as a highly touted prospect, but this guy Zlatan Ibrahimovic is influencing a golden age of football in the same way that Neymar, Messi, Ronaldo, and more recently Kylian Mbappe and Haaland have done, but we all forget that Zlatan Ibrahimovic's dynasty spans more than one era. Not just a generational talent, but a revolutionary personality, capable of feats that no other player his height can or would ever consider, and I often wonder what kind of attitude or mindset he embodies.
Though he may be arrogant, pompous and make statements he shouldn't, this is one of the characteristics and traits that distinguishes him in the footballing world. There are a lot of aspects about him that make him distinct and special, such as
how many footballers can claim they've scored in four different decades

scored in seven different countries and still playing football up to 49 years of age

played for more than 8 football clubs and have scored for each one of them

Oldest player currently playing for one if the biggest football team in Europe
He has his own special abilities with a height above 6ft, he still has the speed, the strength, the agresiveness needed for the game, the hunger for the game, the finesse, the magical touch, the balance, the delicacy of a dove, the calmness when he is about to score and also great scorer of great goals, the shot power, wonderful creator on the football pitch, fantastic dribbler of the ball infact an elite dribbler, infact he makes football easier for himself till now.
He has played for different football clubs from malmo to Ajax to Juventus where he was regarded as a great artist of football and people fell in love with him during his time at Juventus, his transfer to Barcelona was his move of his dream, though he was fantastic over there but soon it turns into a nightmare.
At Manchester united he won us our last trophy over 5 years ago but it was cut short by an Acl (anterior cruciate ligament ) injury but at the age of 36 everyone thought he won't come back from such injury and his glittering career was about to come to an end but anytime everyone gives up on him, he shows why he his zlatan Ibrahimovic and he finally came beck from the injury and he continues dominating even at his old age.
He has done so many fantastic things along his career, dominating Seria A in Italy with all the 3 biggest football club including inter Milan, ac Milan and Juventus. at Paris saint German in France, he raised PSG up to be a competitor among the biggest football club in Europe and also becoming their first superstar in the new era of psg and he also went to America to dominate and of course winning a trophy and he regarded himself as God amongst men, of course that's zlatan Ibrahimovic.
Now, he is 40 years old now back at Ac Milan in Italy on the verge of winning their league trophy which is also known as the "SCUDETTO", the last time they won it was about 11 years ago and coincidentally he was the one that won it for them, he his truly immortal indeed, 33 trophies, 564 goals, 222 assists in the span of 21 years of playing football and I'm sure these numbers will surely increase.
ZLATAN IBRAHIMOVIC is a one of a kind football player who is despised by some, appreciated by others, worshiped by others, considered the best of all time by some and a mentor to certain young footballers, but he will never be forgotten when it comes to the world of football.
Thanks for reading 💙