Limitation are optional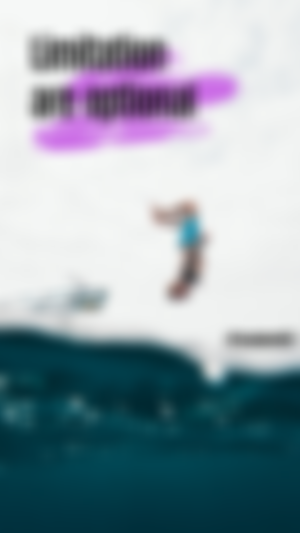 All of the limitations we faced are just created by ourselves and they're not real.... Let me start up with a story that we could all relate to
Back in 1954, and this includes years before before that and when time wasn't even recorded and before time came in, for all human history they believed that it's not possible for someone to run a mile in under 4 minutes and years and years to come with everyone running a mile but never was there one person that could make it under 4 minutes.

They thought it was literally impossible, there were even speculations that doctors came out that if someone could run a mile in under 4 minutes, their heart will completely explode and for that reasons no one wanted to give it a try because of fear of getting their heart exploded.

There came a man named Roger Bannister, in 1954 he ran a mile in 3 minutes 59.4 seconds and he became the first man to ever run a mile in under 4 minutes and he showed everyone that running a mile under 4 minutes is very possible and when everyone saw it was actually possible, they started believing that if Roger can do it, why can't they do it..

What happened in this story was that people believed in what other people say and they never gave it a try and when Roger Bannister ran a mile under 4 minutes, within 2 years over of him doing that, over 300 people ran a mile under 4 minutes
Let me ask a question, is it under that 2 years after which Roger bannister ran a mile under 4 minutes that human just magically evolved?, or became faster? Or their lung breathe to a large capacity?, Did human change?...... The answer is NO, what changed is our perceived limitations , they had the ability the whole time but the problem was the belief of it not being possible was what held them back.
So think about that for a second... How many times have we held ourselves back because of perceived limitations? and how many times have we believed something because the person is on a white coat? And how many times have we listen to older people just because we have that belief that they are always right since they have more than enough experience than us?....
There is another example
Back then when humans do look into the sky and all they hope for is that they wish they could also fly but they also thought it was impossible at that time until the wright brothers prooved them all wrong.
People believed that putting a man in space is impossible until the Russian people put the very first person in space in 1961 named Yuri Gagarin
People said it was impossible to land on the moon until 1969 when Neil Armstrong prooved everyone all wrong.... So we actually successfully sent a rocket ship 238,000 miles away to a rock that's orbiting Earth approximately 2228 miles per hour and they were able to land on the moon and also take off and land back on earth safely.
That time technology was no way near or can't be compared to what we have now and you think you can't achieve your dreams?..... What does the 4 minutes mile, the wright brothers, Yuri Gagarin, Neil Armstrong all have in common?, It's only one thing: they were all impossible at first, and they stayed such until they were completed, at which point the unthinkable became possible.
What are you placing on yourself that you think is not possible?, What limit are you placing on yourself that's completely false?, What is the false narrative, the false conversation you're having in your head that you're telling yourself all day long as why you can't create the kind of life you want?, What is that perceived limitations you're placing on yourself?, Is it the fear of uncertainty?, Is it the fear of making mistakes?, Is it the fear of disappointing others and yourself?...Are the answers because you're scared of success or scared of failure because some people are actually scared of success because it looks as if the more successful you're, the more hardworking you will have to be.
All your limitations are false and they are never real and they will never, we only create them just because of our fear and if you want that life you want in the future and it's only you can compell yourself towards what you want to become.
Thanks for reading 💖💖💖💖💖