Christmas is here "To Eat Hallacas"
Happy day Read.cash Community, wishing you a happy week and having a great time. Christmas Eve is getting closer and closer, we continue to celebrate and sing every day, we meet for an hour in the evening and enjoy a while. Today we had to buy the missing ingredients for the preparation of the traditional Christmas dish, the popular Hallaca. Early in the morning, not so early because I always get up late, hehe... we went to the market to buy mainly banana leaves, the other ingredients were already bought, peppers, paprika, garlic, chives, onion, pork and beef.
These are my wonderful Sponsors, I invite you to review their articles, they are very good and fascinating, I am sure you will like them.
A few years ago we dedicated the whole family to cut meats and vegetables, but now we are few, my eldest son lives in Spain, my daughter is in Puerto La Cruz, a few hours from Cumaná but she comes for the end of the year, we are few people, however we make our Christmas dish, My sister-in-law who lives nearby, also prepares her Christmas dish and then we get together in one of the houses to share, everyone brings hallacas, ham bread, Christmas cake, pork leg (this year is discarded, the money was not enough), among others.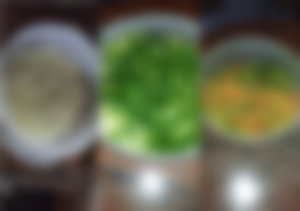 For yesterday night we cut the meat into cubes, we bought 2.5 kg of beef and 1.5 kg of pork to prepare 4 kg of meat in total, the rest of the ingredients we cut into very small cubes (Brunoise), onion, peppers and paprika, garlic, chives, peel the garlic and keep in the fridge, that took us about four hours because we forgot to take the meats out of the fridge and they were frozen, we had Christmas music and a rum to pass the moment, we made a mixture of raisins with rum and let it macerate for a few hours so that the raisins would hydrate, then we removed the raisins and drink a toast with the raisin liqueur, haha, it was delicious. We finished at about 2:30 am and stored everything in the fridge.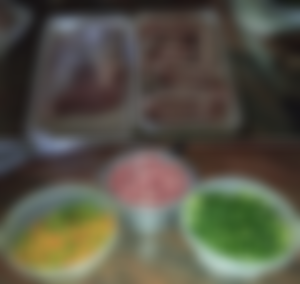 Today when I got up and went to the kitchen, I found that the stew for the hallacas was ready, I missed the preparation, so I owe them, after returning from the market we arranged the banana leaves, washed them and cut them into squares of about 30 cm x 30 cm. The corn flour dough was prepared, in the afternoon after lunch we dedicated ourselves to make the hallacas.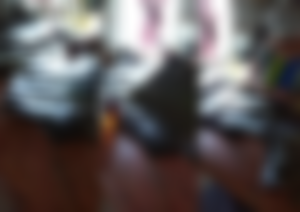 Take 2 banana leaves, grease them with oil containing onoto (achiote, caituco), take a ball of dough, make a circle with your fingers, fill it with the meat stew, add whole olives, raisins, a slice of potato, a slice of boiled egg and capers. Then it is folded to the sides until it is all covered, making a rectangle, then it is covered with a square of banana leaf, it is turned over and covered again with another banana leaf, it is tied very well with thread.

In a separate pot boil water with salt and add some chopped banana leaves, when the water is boiling place the hallacas for 15 minutes. Then remove them and let them cool, you can eat them immediately if you like, but it is better if you let them rest completely, keep them in the refrigerator and the next day you boil water again and immerse them for 5 to 10 minutes, this way the flavor is superior to the previous day. For the first preparation that took us all afternoon, 50 hallacas came out, the amount of meat stew that was left is enough to make about 20 hallacas more, but we leave that for the 27th or 28th, it depends if we still have hallacas, because there is no other food, whoever wants to eat that hot hallaca and do it, accompany it with bread, hahaha.... It is the idea of making a lot of hallacas so as not to be in the kitchen like every day.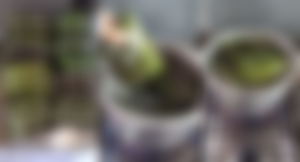 I love to do all this and I can spend all those days eating alone hallacas..... a moment..... Accompanied with coffee at breakfast, with bread at lunch and if it's alone at dinner I eat it too.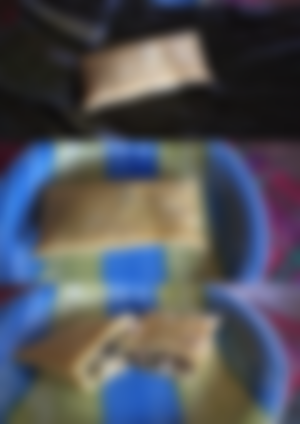 Thank you lovely people of Read.cash, for coming here, I hope you like this story.
My new sponsor has just surprised me, I am infinitely happy for two reasons. Thank you very much @eylz619 and for your renewal @Eylz2021

All content is original
The information obtained from the Web is indicated
The photos were taken by me
Thanks for visiting me, you can leave a comment and remember to Like and Follow me.
December 22, 2021