Noise cash recent condition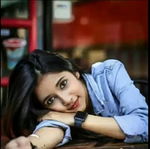 Noise cash is best plat from for short posts maybe you are also using noise cash but some of the users who are active on read cash they are not active on noise cash at the same time because they prefer read cash over no is cash and really love to write longer post by the way it is just my opinion that on the people or not since you are they are just there because of the little Satoshi amount.
I think every users who is using noise cash he is facing the same problem as I am facing that the wallet is unable to connect with noise cash we cannot send our money to online wallet and it is creating paradoxical situation there. Also my wallet has problem in my seed phrase as the seed phrase on noise cash is different and when I wanted to connect it with my Bitcoin cash valid then I am not able to connect both of those wallet so it is be more happy for me that even the modify the system and they gave us permission to connect the both valid then the amount which is pending right now I cannot take the whole in my net so it is annoying to me that why this is happening.
It is just an assumption that it may be an end of noise cash because there is no such loyalty on the platform also the content qualities degrading so maybe and they are taking steps and the platform and they are ending their platform with the taking the certain steps like a day ,may remove all the wallets then the remove access to the account.
It's been long on noise cash that there is no up date and maybe my curious are also very curious regarding any update on noise cash. If they wanted any suggestion from you then I will give just suggestion that they should work on the copy pasting system. I am also thinking that they are working for the improvement of the wallet.
I think it is a second year of noise cash in the market. Performing great during its time and it introduce different ways to write its structure is bit more like Twitter because it has retweet method it adopts different things. For me it was noise cash actually which introduce read cash to me because I was unaware I was just posting on a noise cash and I was not familiar with the read cash platform that there is another platform for long falls and you can share your thoughts there firstly I was a member of cash and I was very loyal do it I was using it from its launch and experience was good I was really enjoying meeting with other people I really made friends who are from Bangladesh. I still don't when I was not know the exact mechanism of noise cash usage and it was my first day on my cash then I was not a familiar that how to insert picture in the noise cash I just scrolling the noise cash and I was seeing the post of other people . With the passage of time I become a trained user and I got many skills of writing I improve my English vocabulary because for posting quality content I have to be skillful on my English vocabulary. Before the most guy she's done being done it would be sad for all the users also I don't really want that it leave us in this way I think it should introduce a new method there and it should not be completely ended. Users are more on noise cash as compare to read cash one of its reason may be that most of them not know that there is another platform named read cash. The vertical noise cache is easy as compared to red gas because on webcast it takes time to post button noise it is like Snapchat that you can post at any time and you can post about your life it makes your profile interesting and I think it also make your profile revealing to other and the people get access to your personal life and there are some personal questions also. That's the also reason that I really don't want to be revealing in my life and I just post intimate content. So it is my content priority.
I think you are also facing the same problem then don't worry about it and they will manage in few time.
All love
Thanks >>3