Life in cities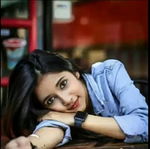 Cities are the well developed areas and they have much more of facilities as compared to the rural areas cities life have many positive things as compared to the life in village due to all these benefits and advantages most of the word population prefer to be the part of cities the life in cities is successful as computer the life in village.
as there is so much population in cities and it is becoming a trend to move to cities from rural areas. The industrialisation in the urban areas polluting the air. The different type of activities like automobile and motorcycles smoke polluting the atmosphere of cities that's why the city life become difficult.
During the morning time people use to walk in parks the urban people really get a habit of doing exercise in city life. Living in the urban areas is becoming normal now.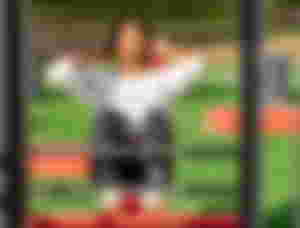 In cities there are so much expenses which one have to pay for living there. It is because when you have to get facilities then in return n you have to pay more. When people move from village to cities they have to do so many adjustment while living in village they can manage their expenses and they face no issues regarding community but when they move to cities there is communal system. For making reputation one person really have to spend a lot of money. Living in big cities increase the competition in people . Cities life introduce dual existence. The fashion trends also being followed in urban areas. The urban areas across the world are getting populas.
In previous writing I talked about gatherings in village who were huge gatherings while in contrast to rural areas the gatherings in urban areas are small and imitated. People use to live in their comfort zone. The even don't invite so many people to their festivals and their wedding ceremonies. In villages people also know each other and they help out each other in the time of grief and happiness while on the other hand in cities there is no such trend.
In city there there is so much competition while getting a job but no one deny that job opportunities in cities are more as compare to villages. These job opportunities help a person to manage their expenses.
In cities quality education is provided to students as compared to the rural areas in rural areas there is no such quality education and the children of people remain uneducated the focus more toward the manual work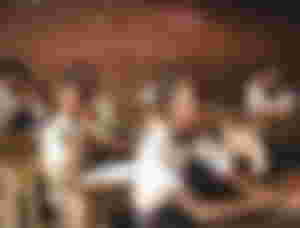 As cities life has so many good things but it also has problems involving obesity. The obesity rate is higher in cities. The life in cities is stressful. Obesity in cities is due to loss of manual activities. In rural life people remain engage with common work which help them to stay fit and the gathering also help them not to take stress. The main problem is of industries which are main cause of pollution of environment. The automobiles also cause of noise pollution and it increase the ratio of disease in people which are mainly respiratory diseases.
If we observe the village life and cities life then we come to the result that both lifestyle have their own pros and cons we should focus on both sides its advantages and disadvantages. Both are preferred by different people . If people want to live peaceful then they prefer village life and on other if people want to live life full of opportunities then they would obviously prefer cities life.
Thanks to my sponsors and specially to @Tahaintazar thanks for reading