A busy day in my life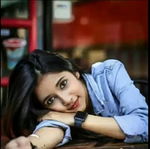 But i will say that one every day you should get up with all the positivity and energy and you should do your best then it is up to God how much God will reward you on your hard work. Life is a mixture of ups and down sometime moments are high and sometime there are low moments. I always think that we should set our priorities and at the first level we should set our goal and we should not compromise on our goal we should keep on doing struggle for achieving our main aim in our life
The people who are purposeless and don't know the main in which they have to achieve in their life they are just living they are not doing anything productive,they are not contraveding anything in this world. A person should live lively with his goal and should do his efforts to attain his goal till death.
I slept lately last night because I was drawing some work over my assignment which I have to submit to my professor in your city and it was last date to submit that assignment also that assignment was difficult for May because I have to search all things in the book and then I have to convey them in my simple wording madam mentioned that there should not be any plagiarism so that was the main conflict. Because before university classes we are used to copy pasting our assignments and we were not familiar with all the university study system.
I slept almost 1:00 and everyone at my home was sleeping at that time but I was awake so at night it was something horrifying for me because I already got afraid from darkness. I just close my eyes and I was trying to sleep when I have done my assignment there was a kind of relaxment because I have completed my work and there was no burden over my head of a studies. Whenever I have a task which is not done yet there remain attention in my head that I have to complete it and I haven't complete that I stuck into that. I used to watch a dramas before sleeping but last night as I was busy so I could not watch any drama at that time later on I take a sleep of almost 8 to 9 hours.
Then I got up in morning but that was not exactly morning because I got up at 11 O'Clock and it was evening time then I take shower after taking shower my mother calls me for breakfast I take my breakfast and it was a delicious because when I came back to my home after spending so many days in hostel my mom makes delicious food items for me.
Then I sit with my younger sister and I was a preparing her for exams and I was giving tuition to her because she is very weak in studies so I was giving all tricks and suggestions which would be useful in her exam and by adopting all those techniques one can easily gain good grades in board exams. After taking class of her then I use mobile for a while but my mobile battery was not enough to use more than I charged my mobile. I was not known that my friend is calling to me because she came to meet me. She came to my room after calling me for long time. She complained me for not picking her call and i narrated all the scenario that i was charging up my mobile and my mobile ringtone was off. Then we both sit on chairs and start our gossip time. We had great fun today 😁. After spending so many hours with my bestie my mom says to me for dinner and we both have dinner together now she has gone to her house. After 2 days I have to leave my home and then I will go back to my university again the busy schedule will resume I will get engaged with all the study system and I will not get time to response all the people who are messaging me on WhatsApp. But one thing which is interesting about study system is only that you enjoy along with your studies.
Such a lovely day full of enjoyment.
Thanks to all my sponsors