I found this today and thought it necessary to bring it to the knowledge of anyone who might be concerned.
While checking my notifications today and commenting on posts, I saw this Community named "like and get likes". This startled me, do we still have Community as this on read.cash? Isn't this the same as the upvote group that was much talked about?.
@Read.Cash need to stop this community and whosoever is behind it before another upvote rings spring up here.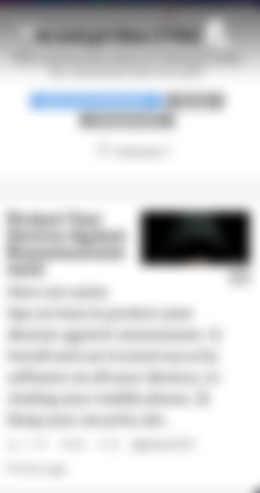 As you can see in the image above, the aim of the community is clearly stated. "To make it easy for everyone here to earn".
I took my time to look into the community, and it seems only two members are in it right now. An indication that it was recently created. Also only one author has been submitting articles into the community, which I think is the creator of the community.
There are only about 5 to 6 submission in this community at the moment and the articles therein do not even have the exclusive badge in them. If this community is left alone most people looking for quick and easy way to get points here will flock to the community, and a ring of upvote will start again on read.cash.
Someone may say, what is my business or concern about this community that am doing this. But I think for the good of honest authors here such thing is a cheat on the read.cash funds.
Please let me know your thoughts about this in the comments section.