After posting my article about "Sunset and Seashore" https://read.cash/@FelmarAlmighty/sunrise-and-seashore-0d22bd83 few hours ago I received this comment to a random user.
"Great photography....it looks so beautiful....the beauty of sunrise and seashore.... From your perspective the sun will always set on the ocean. If you want to see it set on land go pretty much anywhere else in the country. On the east coast it will rise from the ocean and set on land. Anywhere else it will rise on land and set on land..... Uncertainty can be scary, but during a sunrise that uncertainty is luminous. Watching the sunrise every day has helped me see light within myself—potential, possibility, peace, and the feeling that all will be well..... Find another word for sunrise. In this page you can discover 15 synonyms, antonyms, idiomatic expressions, and related words for sunrise, like: daybreak, first-light, sunup, dawn, aurora, sunset, break-of-day, morning, daylight, morn and cockcrow.... They typically have variations of orange, but can include shades of blue, pink, purple, and red. Often the palette will include not only colors from the sun and sky, but also the ground upon which the sun is reflected in the image..... The coast, also known as the coastline or seashore, is defined as the area where land meets the sea or ocean, or as a line that forms the boundary between the land and the ocean or a lake. Around 620,000 kilometres of coastline are on Earth..... The seashore is the land right along the ocean. An example of a seashore is the beach... Barnacles, limpets, whelks, algae, and periwinkles are often be found on the rocks in this zone. Other animals like crabs and sea stars aren't as common in this area because it gets so little sea water..... You can call the seashore the coast, the beach, or even just the shore. It's the area right next to the sea, and it can be rocky and dramatic or soft and sandy. Sometimes scientists use this word to mean the specific area that's covered with water at high tide but uncovered at low tide..... As well as providing homes for many animals, rocky shores are a productive food source and an important nursery area for many fish and crustacean species. This habitat also provides lots of food for fish. ... Algal beds of this habitat are an important food source for rare and threatened species like marine turtles."
I just ignore it and did not reply to this comment.
14 minutes ago while reading someone's article I received another long feedback. When I read it I noticed that this comment is only a copy and pasted it on my article's comment section.
What happen is that I replied to his comment. I will attached the screenshot below.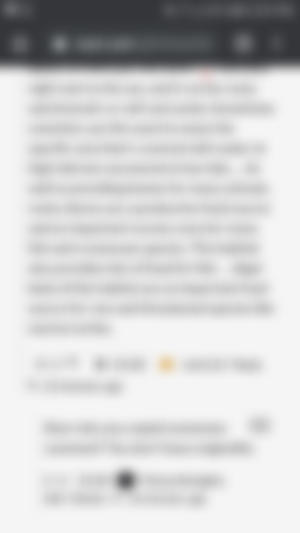 2 minutes after replying to his comment, he move my reply as spam. After copying comments to other user, now he has the guts to move my reply as spam. That's very wrong boy! I'm really upset! You @Josh123 make me upset!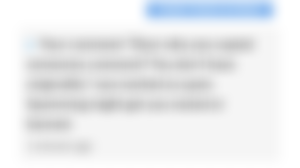 @Read.Cash please teach this man @Josh123 some lessons to avoid spamming and copying others comment. I reported his comment. I hope you will see it.
GUYS IF EVER THIS USER COMMENTED ON YOUR ARTICLE, REPORT THIS USER DIRECLTY OR ELSE YOU WILL BE LIKE ME. VICTIM OF MOVE AS SPAM.
Sponsors of FelmarAlmighty