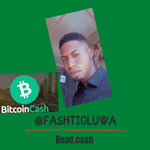 A new year is upon us and in a few weeks, we would all be celebrating and wishing each other a Happy New Year. Your friends and relatives will send you different lovely message wish will put more smiles on your face and happiness in your heart.
Even the ongoing world cup is one of the best we have had in recent times and also, and having the world cup at a time that's close to the festive period also made it amazing. It's so sad I was unable to watch the Netherlands vs Argentina match today because there was no electricity and my subscription has also finished.
All these events and moment are what brings happiness, in fact, people are already planning their celebration but that's not what I want to talk about today. I want to talk about the sadness or sorrowful event that happened in the pace of last week of November to this present time in December.
The month of November started so well that I wish December would be at my door steps in a couple of minutes but now I feel like going back to November because in the space of 2weeks we lost 3people to death in my community. A man, a woman, and a 4year old baby.
The community is planning the end-of-the-year party but with the way things are going, it might be postponed. A man died without any sign of sickness whatsoever. He woke up to prepare for work and he fell and die. The second was a mother of 3, she had been sick for a while now and she gave up the ghost in the hospital. The third is my childhood friend's son. She hasn't been around so the 4-year-old boy was with the grandparents. He was also sick and after some treatment, he kicked the bucket.
All this news has put a kind of sadness in my heart amid all this celebration.
I just thank God for a friend's life, after he did his signout from the university. On his way home he had a fatal accident that left him with a broken shoulder and a dislocated leg but with a beating heart. He is undergoing treatment and responding to the treatment so well.
Currently, everyone is sad and scared to do some things or go out to the place they use to. People don't want to be the cause of sadness to others and don't want to be sad. I wonder how Christmas will be celebrated in their home and the kind of memories it will give them every festive period.
I'm wishing everyone a safe December and a beautiful and happy moment with their family.
Thanks for reading. The lead image is going from unsplash.com