New user on read cash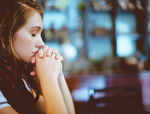 Hello dear users of read dot cash. It's my first day on this platform. I am super excited and nervous at the same time. Because before it, I never tried any online platform. Specially, I heard from my friend that it's a blogging platform which will give you money in return if I will post quality content.
I am nervous, because it is looking like a challenge to me. That's why I am super nervous that how I will provide quality content and what will be the measurement of quality content.
My friend is on this platform and he guided me about readcash. Before, coming to readcash. I was using cashrain and I got a jackpot on cashrain worth $20. I got so much happiness by seeing those $20 in my Bitcoin cash wallet. But soon, the cashrain was going away.
With high hopes I came on readcash. I heard that random rewarder was not on this platform. He left the platform due to arrival of artificial intelligence. My friend gave me brief overview of artificial intelligence, because I don't know much about these kind of concepts. He told me that artificial intelligence is a field of technology which is grooming day by day. I was curious that how it is linked with readcash? My friend told me that many of the users who were not loyal to the platform they were misusing the platform and ChatGPT and they were generating articles without doing any genuine effort.
But I will do my hundred percent efforts to become a good writer.