How to Quickly Raise Mobile Legend Rank
Are you looking for a way to increase the rank in Mobile Legends to Mythic quickly? Are you currently stuck in the Elite or Master tier and it is very difficult to move up to the Grand Master or above?
Don't be sad, because here I will share tips and ways to quickly increase rank in Mobile Legends from Warrior to Mythical Glory in a short time.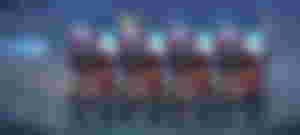 How to always win in Mobile Legends Ranked Mode is not a difficult thing. There are many things you can learn in order to become a Pro player and be able to increase your rank to Legend or Mythic quickly.
There are 8 levels of rank in the Mobile Legends game, below are the ranks of the Mobile Legends game tier starting from the lowest.
Warrior

Elite

Master

Grand Master

epic

legend

Mythic

Mythical Glory
If you are stuck or stuck in the Elite-Master tier and want to go up to Mythic, then it's time for you to clean up and get out of the hell zone.
Btw, I have played this Mobile Legends game for almost 2 years, of course there are many experiences and ups and downs when playing MOBA games which are loved by many people today. Learning from that experience, I used to be very difficult to get out of the chicken tier now it's very easy once to rank up to Legend or Mythic. I'm sure you can do it too.
Why? Because here I will teach you how to quickly increase the rank of Mobile Legend to Mythic easily. This method is based on my personal experience when I was still actively playing this game now I rarely play Mobile Legends anymore
How to Quickly Rank Mobile Legend Up to Legend/Mythic
Always Play with Team/Squad

Use a Hero Who is OP (OverPower)

Don't be Map

Blind Pay Attention to Team Composition

Do not be selfish

Avoid Lag & Red Ping
That's how to increase the rank in my opinion, I hope it's useful.