This & That Prompt _Food Version

"Laughter is Brighter in the place where food is good." Irish Proverb
Howdy my read dot cash family!!!
I hope you are doing well and enjoying your Sunday. It's 10th July today and I welcome to all of you on my 3rd article. I wish Happy Eid-ul-Adha all Muslim Community. May Almighty Allah bless His countless blessings on all human beings and resolve our problems. God empower us to struggle for our goals. Protect us from sin, devil and bad deeds. I was tired of working from dawn to dusk at home. I helped my family in serving food to the guests at home. We cooked Mutton Karahi today along with Salad and Raita. We have freeze meat for two more days meal. I am sure that I will eat my favorite dishes on this festival.
Let's start the today's main blog. I am with an interesting prompt. It's a food version of the prompt this and that. I hope you will enjoy the reading. Let's begin!!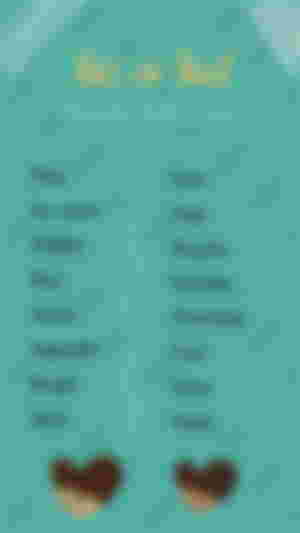 "You can't buy happiness but you can buy Pizza." Alright! I am pizza buddy. I eat pizza twice or thrice in a weak. I like veggies and chicken mixed pizza. It should completely overlay with cheese and Olives. While writing this text I am craving for eating pizza, Hahaha! But I am not really going to order pizza today because I have eaten more calories than my body needs today. I am already getting fatty now I am looking forward to reducing eating pizza and other fast foods like Zinger burger and French Fries or Toast.
While I am not perfect at making Pasta that's why I hurried to make pizza. It is pretentious to mention here that I only eat home made food. I prepared fast foods and bakery foods at home because I am not satisfied with the hygienic measure of the outside food maker restaurant.
I am person who is struggling with lots of challenges like pressure of personal debt, financial crisis, unemployment and depending on my parents financially. These problems made me stressed most of the time. To comfort my mind and boast my mood ice cream play great role. I usually eat Cornetto Ice Cream Cone while sometime I ask my partner to go my favorite ice cream parlor and have some ice cream with romantic gossip.
Offcourse Waffle can't be ignored yet I bake Pancakes with matchless taste. I was planning to open store on home made Pancakes via Foodpanda. I have heard that Foodpanda is charging only 5000 Pakistani Rupees almost 25$ for the registration of the store. I hope I will earn good amount of money by selling home made Pancakes. I carry waffle in my bag and eat them with tea.
Rice contain more calories than noodles and takes time in digestion. Actually I am very conscious about my body fitness that's why I prefer those things that are less in calories so that I may fill my tummy without consuming more calories. That's why I prefer noodles. I have eaten noodles twice for morning. Because we had sweet noodles as dessert of the festival. I look every food in terms of calories and the time they take in digestion because it effects our metabolism system.
Is there anyone who doesn't like Chocolate???? I'm sure no one deny to choose chocolate. Whenever I offend at my partner he comes to me with chocolate to alter my mood. I prefer to drink hot chocolate over coffee. Although I have got warning from the fitness trainer at gym that consuming chocolate is the main reason of my weight gain yet I can't abandon chocolate.
Veggies and fruits both are useful for human health. We should have balance diet for healthy life. I can't choose one between the two because these both are important for human growth. I am vegetarian and also eat fruits as much I afford. My favorite fruits are Apple, Banana and Mango. I drink the smoothie to energize and hydrate my body.
I am not much fond of eating fast food that's Why I will not opt any one from the above mentioned options.
Spice a dish with love and it will pleases every plate. It's good to enjoy spicy food over the food that contains sugar. The excessive intake of sugar cause diabetic problem in human body while excessive spicy cause acidity and many stomach problems that's why it should be balance.
That's all my friends for today's blog. I hope you have enjoyed the readings.
Thank you for reading article!