Queen of Darkness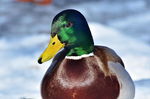 Today I'm going to tell you about the unique people who are seen once in a million.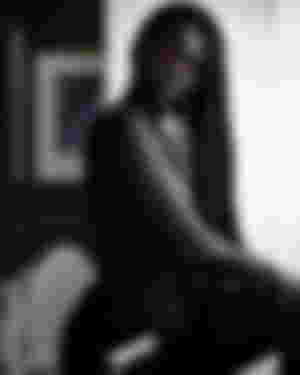 Nyakim Gatwech, also known as the queen of darkness, was born on January 27, 1993. Nyakim's family fled to Gambela, Ethiopia, because of the South Sudanese civil war, where Nyakim was born. Soon, however, the family immigrated to Kenya to live in a refugee camp. When Nyakim was 14 years old, he immigrated with his family to the United States and continued his life there. Before Nyakim moved here, he was having problems with both his family and social circle. So much so that she had been attracting everyone's attention with her gorgeous black skin since she was little. Nyakim did not like this attention at all. Fortunately, Nyakim made peace with this unique trait that his friends made fun of when he was a kid. She started to shine like a star after she learned to love her unique beauty and differences. Soon after, Nyakim became famous on Instagram and started modeling.
Don't you think it's a magnificent beauty?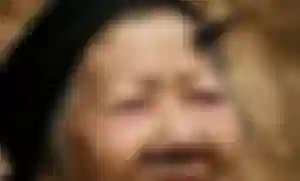 Zhang Ruifang was a Chinese film and theater actor. So much so that Zhang was in the spotlight for many years. However, Zhang noticed a few changes in herself in recent years. Zhang had a 6-centimeter long horn on the left side of his forehead. After seeing a doctor, Zhang learned that a similar bulge was developing on the right side of his forehead. However, Zhang loved his visitors, who constantly visited him and brought her gifts. That's why she refused to have the surgery. Although his sons tried to persuade their mother, Zhang was confident in his decision. Normally, such masses consist of keratin and this substance is naturally found in the human body. However, in similar cases, these tubers were observed to be shorter. Today, it is known that these bumps are more common in older people.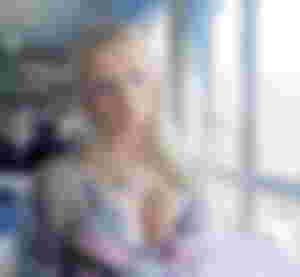 Valeria Lukyanova is a Ukrainian model and comedian. However, everyone knows this woman for her Barbie doll-like appearance. Valeria won the Miss Diamond Crown of the World beauty pageant held worldwide in 2007. However, Valeria became famous for her Barbie doll-like photos she shared on the internet. Valeria said she only had implants in her breasts and had not had any other plastic surgery. She also underlines that she has such a magnificent body thanks to her regular sports and strict diet programs. However, some people criticize her for his behavior and appearance. American writer Dana Levin said that Valeria is proof of how big a negative impact social media has on people. Valeria, who is also a composer and opera singer, has recorded 2 albums so far. She also acted in a few movies.
Who loves barbie dolls? :)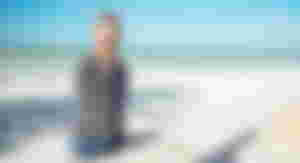 Australian Nick Vujicic is known as a motivational coach. He was born with tetra amelia syndrome. This syndrome is an extremely rare congenital disorder, and people with this syndrome do not develop limbs. According to Nick, when they first saw him, his parents had a very bad reaction, realizing he had no arms. Later, Nick's parents left the hospital, refusing to hold their son in their arms. However, over time, they accepted this situation and adopted their son. Nick had no arms when he was first born, and his toes were stuck together. However, he later had an operation and his toes were separated. In this way, he would be able to grasp objects with his new toes. So much so that Nick nicknamed his fingers a chicken drumstick. Nick, who was introduced to religion for the first time at the age of 7, strengthened his belief in time. He founded a non-profit organization in 2005. In 2008, he opened his motivation coaching company. With all these achievements, he has proven that it is possible to turn his disadvantage into an advantage.
So, which of these people do you think is more unique?
The photos are from Google.