What scares you most?
Hello. How are you all? I hope you all are in good condition. Today from morning to afternoon we have an online class. From 7:00 am to 4:00 pm our class is really non -stop, my phone almost keeps overheating because it works non -stop and then the weather is also hot here with us, so all I did was ventilate it with air by putting it in front of the electric fan. That reduced the heat of my phone a bit, but because our class continues, it also heats up quickly again and of course the battery or the charge will be reduced quickly.
So because I have an online class all day I can't think of a topic today and fortunately I have piles in my drafts of various challenges so today will not be empty or a vacant day in publishing and I still have an article today. The challenge I will do today is called or entitled "What scares you most?" This is all about the things I fear. I found this challenge interesting so I liked it and now I will do it. So let's not prolong this and I'll start!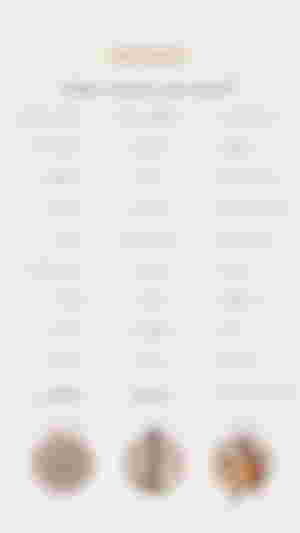 Actually I'm scared when I know there are eyes staring at me, I don't like that feeling but I'm not too scared there because I think that maybe that's why they are staring at me because people just recognizing and scanning me. I'm also a little scared of unknown noise but I don't apply my fear first and all I have to do is find the source of that unknown noise, maybe it's just noise from the animals, right? But what I'm really scared of is the Eerie laughter, I don't know why, it's just laughter but I'm scared. I don't want weird laughter because I'm disgusted and when I hear that kind of laughter for a long time, I start to get scared.
I'm scared of Old Houses because I don't know what happened to that old house back then, maybe there were unpleasant events there before or maybe there were people there who died there or whatever (or maybe there was a ghost in there, hahahha kidding) but Darkness is more frightening because many things can happen to you in a dark place, someone may suddenly hold and pull you without you seeing and noticing it , you may have gone to another place you don't know because of the extreme darkness or you are about to fall into the abyss because you cannot see what you are going through. But the scariest thing for me is the Sadness, do you agree? It is very difficult when the sadness lands on you, it is difficult to fight and it is difficult to find a solution, especially if no one is helping you.
I'm not afraid of ugliness because God didn't do anything ugly (quotes of those who born ugly hahahha just kidding again). Sleep? I don't know why it was here but what I'm thinking is that the sleep referred to here is that it's hard for you to sleep, you can't sleep and you always have trouble sleeping. I'm having a hard time sleeping but I'm not scared about that, but I'm scared of having an insomnia intesd. Here I am really afraid is of Small Spaces. It's like I said this before. I am afraid of places that I know I will have difficulty in breathing so I am afraid of places with small spaces because apart from not being able to move properly, it's hot there, I know I will have difficulty breathing which I do not want to experience again.
I'm not that scared of insects, I'm just scared of cockroaches when they fly but when nothing is done to me I'm not afraid of them. I haven't had the experience of going to dentist yet, hahahha yes, that's true, there are no jokes. Since I was a child until now I have not been able to be go to dentist, because when I have a tooth that going to extract I just wait for it to be removed automatically, when my tooth hurts I just take medicine and moreover I don't have too many problems with my teeth, I brushed my teeth everyday/3 times a day. But of course I also have plans to go to the Dentist someday to have my teeth checked, there is no free dentist here with us and it's expensive to go to the dentist now and I don't have the budget for that yet. But let's get back to the question, I'm not afraid of the dentist. What I'm really afraid of is Public Speaking, because I'm shy and I've mentioned that to all of you a few times. We who are shy people are really have the weakness to face many people. I was able to face and speak in front of a lot of people back then but I'm still really scared up to this day. Those are just a few reasons why I'm afraid of public speaking, I have many more reasons but not to mention for now.
I'm afraid of falling into holes but I'm not afraid of holes. Horror films? Hmm, most of what I always watch is horror so I'm not afraid of that either. But maybe there are also times when I'm scared but I'm just used to it because what I watch is almost always horror. I used to write an article about my dreams, it was a prompt and I made my own entry. I only have dreams once in a while but often they are still Bad Dreams, sometimes about zombies, sometimes about strange animals that don't seem to exist in this world and in my dreams I only see, strange events, I am always there under water and so on. That's why that's my answer, because my dreams are really scary. And another thing is that most of the peoe don't want to have bad dreams because they think that it might come true so as much as possible they want to have a dreams about good things only.
Up to here first. I noticed that it had been quite long already and I thought that I would just continue this tomorrow. We are going to go to the exciting part and exciting questions but we have to cut it first because it will be too long. Tomorrow I will continue answering the "What scares you most?" questions.
And that's all for today. I hope you enjoyed reading this article of mine and if you are satisfied, join me again tomorrow to continue this challenge, because it was cut and even though I was a bit hung up but tomorrow we will continue it together. Happy Thursday to you all!
---
Thank you very much for reading, I hope you do not get tired of reading my works. Thank you for your support and trust in me and my articles. Thank you again.
I would like to thank my Sponsors who are so kind and generous. Please visit and read their articles when you have free time. Their articles are also very beautiful and great so you will definitely enjoy reading. And I also want to thank the people who always read, comment and upvote my articles. Thank you very much too. And may you all be blessed for your kindness and goodness.
Thanks for reading this.
Keep Safe and God Bless us always.
Don't Forget to Be Nice and Be Good to Everyone.
Bye.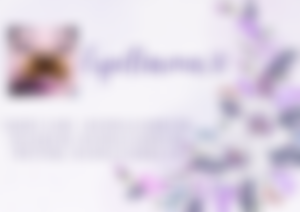 Lead image source: Pinterest