This Day is one of the most important days of the year 2022.
I can say that today is one of the most important days, May 9 2022. Of course this is the day when we have to vote for the future leader of our country, the leader of our province, the leader of our town. It is important that we vote because it is our right, our right to choose the future leaders who we think are worthy to serve us. So this day is considered as one of the most important day of this year 2022.
Today I woke up early about 5:00 am. I want to be able to vote early because I don't want to be with a lot of people. About 6:00 am I left the house and went to the School here in our Baranggay. But when I got there I was surprised, there were so many people and the queue was long. I really thought I was early because it was only 6:00 am and they said the polling would start at 5:00 am and I think there were only a few people there because it was only 1 hour ago. But those I met there said that as early as 4:00 am, a lot of people was already queuing outside the School and waiting for the School to open. This means that even before the school is open, there are a lot of people. So when 5:00 am came, there were actually more people. When I arrived at the School, I already knew my precinct number so I immediately looked for the room where I would vote but when I found my room there I was not immediately admitted and was told that I had to line up in the Holding Area first, when I saw the holding area there is a very long queue there. And there you need to line up again before you can enter the Holding Area and that's where I consumed a lot of time. Only your precinct number will be given to the Holding Area. When I entered the room where I was voting, it was exactly 8:00 am, so I lined up in the Holding Area for 2 hours. When I entered the room where I assigned to vote, I immediately voted, less than 3 minutes I already finished voting. I've already memorized what I'm going to vote for and all I have to do is shading. So I just went fast and I didn't stay there long.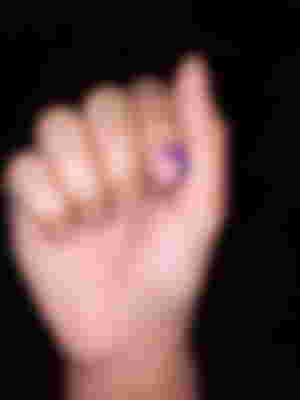 And I finally Im done voting. We have also been waiting for this day and it will be a little while from now that this day will end. I hope you all have already voted.
After I voted and when I got home I rested. I would have slept because I woke up too early but I couldn't sleep because it was a bit noisy here in our house because they were talking about the election. So I just thought of watching the movies that I downloaded yesterday and I will also share with you what those movies are, actually there are only 2 of them. It's Don't Breath 2 and The Conjuring 4: The Devil made me do it.
It was released last year but I just watched it now, it's okay if I watched it late and I'm not one of the first to watch it, the important thing is that I still watched it hahahhha. When I watched the Part 1 of it, I immediately asked for Part 2 because I like the story. Part 1 is good but Part 2 is also good. And I feel like it still has Part 3. So right now I'm waiting for it. For those who love action, suspense, thriller movies, I recommend it to you, you won't regret it when you watch it but of course start with Part 1 first so that you can better understand the story. There I got a trailer on YouTube so you have an idea of ​​the movie I'm talking about.
If you are scared and don't like horrors, don't try to watch it. But if you love horror this is perfect for you. For casual viewers, watch at your own risk hehehhe. This movie was also released last year. This movie is as good as the previous parts. But since the story is horror, I won't share information about the story because I know that others will be scared of it and I don't want them to be scared because of what I'm telling. So if you are interested in knowing what this story is about, just watch it. I can't recommend this movie because I know that other readers don't like horror stories, so it's up to you if you really want to watch. I also took a trailer on YouTube so that you have an idea of ​​the story line but if you are scared, just don't play the trailer.
And those are the things I did today. And as of now I am watching the news because I am waiting for an update on the ongoing polls and on Election 2022. And I hope this election will be successful and fair.
---
And before I will end this article of mine, I just want to thank Ms. @LykeLyca for the sponsorship renewal. Thank you so much po Doctora.
Thank you very much for reading, I hope you do not get tired of reading my works. Thank you for your support and trust in me and my articles. Thank you again.
I would like to thank my Sponsors who are so kind and generous. Please visit and read their articles when you have free time. Their articles are also very beautiful and great so you will definitely enjoy reading. And I also want to thank the people who always read, comment and upvote my articles. Thank you very much too. And may you all be blessed for your kindness and goodness.
Thanks for reading this.
Keep Safe and God Bless us always.
Don't Forget to Be Nice and Be Good to Everyone.
Bye.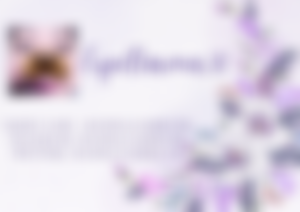 Lead image source: Election 2022