Some School Memories (Never Have I Ever Challenge School Edition)
So yesterday while I was reading various articles here, I read this article by @kingofreview where he did the Never Have I Ever (School Edition) challenge and I thought why don't I try it since I'm also a student. And I think I will also enjoy answering them because the memories of yesterday and the past will come back to me hahhaha (during face to face times) now because there is less fun in the life of a student like me where in an online class, I can say that face to face classes are really more fun because there are many fun events and you can experience a lot but I can also say that I save more now with online cash than before. Anyway let's start the challenge.
CHEATED ON AN EXAM
Who here hasn't done that yet? I'm just going to applaud you because there are only a few people who can't do that. Cheating is really part of being a student but it depends on the situation. Besides, I mean the cheats that are common and not the serious cheats. I did that many times, especially in high school, because in elementary days the lessons were relatively easy when I was in high school there which was really difficult and moreover, cheating was really chronic or widespread when you were in high school. Now I feel like I've done that in college but I can say that now it's so hard to cheat, I know that other college students here know that and I know that those who are just entering college will also experience that. There is still really cheating on college students but it is different and not like when I was in high school, as long as I don't want to go into details with you but I know that others there already know that, especially the college graduates hahahha.
MAKE FAKE EXCUSES FOR BEING LATE
Since elementary until Senior High, I've never really been late as in never. When I was in elementary school, the school was very close to our house but I still went to school early, even though the school was just a few walks from our house, I still woke up early and prepared and before 7:00 am I was already at school. It was the same when I was in high school and senior high school, I was already in school at 6:30 am even though class started at 7:30 am. It's fun because when you go to school early, you can still do a lot with your classmates, so I go really early, are you like that? But when I went to college, I don't know if everything seems to have changed hahahhaha. I was always late for class when I was still in my 1st year of college and I've said a lot of excuses or make a lot of excuses that time fortunately I'm still being admitted to go to class, that's also the time when I'm a working student so I'm always really sleep late and that's also the reason why I always late on class. But now it's only online class I also experiencing being late even though I'm just here at home, and the reason ln why I only been late is when I have a problem with the internet connection.
PLAYED A PRANK
I already prank a person but at the same time I was also prank. Let's go first to the person I've/we've pranked. I remembered that prank happened on our adviser's birthday in senior high school, we shouldn't have pranked her, we should have just surprised her, but it was another teacher's idea and she said she would help us prank our adviser but at the same time we will also surprise her because it's her birthday. So here it is lunch break and the students will go home and our adviser would have gone home as well but her co-teacher (the mastermind) told her that someone was fighting in his advisory class, we saw the shock on the face of our adviser because I myself and the class president were with maam's co-teacher to tell her that someone was fighting, our adviser suddenly came back to the room and was still in a hurry hahhahaah and that's when she went to the room there was a lot of noise (It's really part of the plan to make noise to make it real that someone is fighting and we really close the door) and when she opened the door, our surprise came to her, we cooked some dishes and there was also rice, we also have spaghetti, Pancit, Soft drinks and many more foods that time and we also have a gift for our adviser as in we really spent for that and then the room was full of balloons and confetti. And I can say that prank was really successful. And let's go to the story when I'm the one who got prank, it's not just once guys. But I'll just tell you about only one story for now. That time I go to the canteen because it is our recess time I bought foods for me and my friends, yes I'm the one who bought food for them because they said they were lazy to go out but they gave me money for their foods, so because I was kind I agreed on that and I have no idea they really had a plan so they didn't want to go out. Because I used to always leave my phone on the table with my friends, I know that it won't be lost because no one will take it and it also have a password and their plan is to hid it from me hahahha. When I came back from the canteen, I ate first and I didn't notice that my phone was gone. I just noticed that when the food and the clutter on our table were gone. That's when I started panicking because they said that they didn't notice that my phone was lost there because when I arrived from the canteen, it was still there. I opened all my classmate's bags then and I really searched one by one, and I didn't really find my cellphone in their belonging of their bag. And then when they saw that I was a little sad and a little frustrated to find my phone they had already show it, I was starting to cry that time hahahha. All my classmates were complicit in what they did to me. And they said that they did that to be a lesson to me, as if I wouldn't get used to just leaving my belongings somewhere because they might suddenly disappear and we can't say that everyone can be trusted. But for me it's still a prank hahhahah I hope they just told me right? But it's okay, that's one of the things I can't forget and I really learned because of that prank. The other prank that happened to me I won't tell it now hahahha or maybe I should tell it next time.
Anyway I think it's up to here first. It's because the storytelling has long and I've been able to answer a few questions. By the way I enjoyed participating in this challenge. It seems like I still want to continue because I only answered 3 questions but it depends if I'm in the mood tomorrow and if I am not busy. Thank you very much for reading, I hope you enjoyed this article of mine. Until again.
Thank you very much for reading, I hope you do not get tired of reading my works. Thank you for your support and trust in me and my articles. Thank you again.
I would like to thank my Sponsors who are so kind and generous. Please visit and read their articles when you have free time. Their articles are also very beautiful and great so you will definitely enjoy reading. And I also want to thank the people who always read, comment and upvote my articles. Thank you very much too. And may you all be blessed for your kindness and goodness.
Thanks for reading this.
Keep Safe and God Bless us always.
Don't Forget to Be Nice and Be Good to Everyone.
Bye.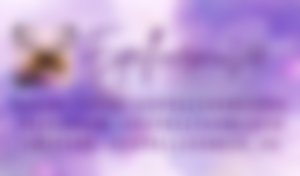 Lead image source: Unsplash