Say No to Laziness!
Whenever you are lazy, do you get annoyed with yourself? Isn't it because when laziness overtakes us there are many things that we can no longer do. I am, I am disgusted with myself when laziness strikes me and as much as possible I do not want the time to come when I am always lazy in the things I do.
They say we are just the only one thinks we will get lazy to do something, and if we don't put it to our minds we won't feel lazy. I mean if you are becoming lazy there is no one else to blame but your self because you are in control of your body and you are the only one who thinks that activities will make you lazy.
But being lazy is quite different from being tired, that's a different matter. When you get tired, there are times when you really get lazy because you feel that your energy is exhausted, but when you get tired when you don't do anything, that's what can be said to be really lazy.
Do you know that we miss many opportunities when we are lazy? Yes, that's true, because instead of the time when we should be able to do a lot, we socialize a lot and we experience a lot of different things are wasted if we are always at home, lying down and sleeping.
"Okay lang na tamad at least hindi naman pagod"
English translation:
"It's okay to be lazy at least you're not tired"
Many people always use that term but I feel that it is not good especially when young people hear that because there is a possibility that they can imitate what the elders say to them and can plant in the mind that it is fine to be lazy. Yes you don't really get tired if you are lazy but do you think you will get anything out of life? If you always apply that saying I don't think you will really get anything out of it. What's better with you, if you're not tired but you don't have anything to eat, or if you're tired but you have a lot of food in your table? Of course we will choose the second one, it just depends if you don't really want to get tired or you are really a lazy person and it's okay for you to have nothing to eat as long as you don't get tired.
When I was young I was a bit lazy. I knew that was wrong back then because my mother always scolded me about that thing. Every time she told me something back then, I always had an excuse that she couldn't handle me even though in reality I wasn't really doing anything else, I was just really lazy. How many times have they told me of that habit, not only my mother but also my grandparents. But I was just a child then and most of the children really have that behavior, they don't want to be ordered because once they are ordered to do something and they do it, they will be asked to do one after another. I don't feel like I'm the only one who went through that.
Grade 1 to Grade 4 I can say that I was a lazy child but as I got older I started to think hard about what my parents were telling me. That's why when I came to Grade 5, they were surprised that I had changed. I tried to be diligent because I realized that I couldn't do many things because of my laziness (add to that is my shyness). Since then, I have been following all their orders and they don't scold me often anymore, I kept thinking that if I had been diligent earlier, they wouldn't have scolded me all the time.
To this day, I practice my diligence, both in my studies and in household chores. If they used to always scold me before, now they always praise me. Back then my sister was more diligent than the two of us so we always got compared but I can say that things changed now. Not to brag, I am more dilegent compared to her now, in fact my sister has always been noticed in recent years, because she has changed, become hard headed and become lazy but we also don't know the reason, while then she was very hardworking and she was really kinder than me. But I noticed that her behavior changed when she had a relationship, I'm not saying that's really the reason but that's just based on what I observed, she really changed a lot since she had a relationship but enough talking about my sister and about in that matter, let's go back to the topic.
Now as much as I can and as much as I can do something, I do it even when I'm tired, yeah that's how I am now guys. Do you know that even if I take online classes and I see some work here at home that haven't done yet, I will do that, I will just turn up the volume of the phone that I use in my online class so that I can hear it from afar and I will do the house chores which has not yet been done. I also really don't like seeing unfinished work, I don't want to see thingd has not yet been made or finished if it can be finished now. But of course I still listen to the discussion in the online class even though I'm doing some house chores.
And as I told you that since my 1st year of college, I have been a working student so that I can finance my studies. I don't want to rely on my mother for my education anymore because I know she is having a hard time with our various expenses so I worked while I was studying. People back then saw how hard it was for me to work just to finance and support myself and they said that I was a very diligence child. I was a service crew at a Fast Food Chain back then and it was really hard to synchronize work and study but I had to do it because I had a dream that I wanted to reach.
Now I can say that I am still be called a working student because of writing an article here but it's easier for me to do it now compared to my work before when I almost never slept. Until now, I'm still the one who finance/support my studies, I don't ask my mother for money for my loads, projects, cooking and whatsoever. What I spent in my education exepenses is what I get from here, in Noise Cash, in the Token, Crypto and other sources I invest.
So for me you can't really be lazy especially if you are a person with many dreams! So it is forbidden for me to be lazy now because when I become lazy I will get nothing, I will be hungry, and I will miss many opportunities.
---
Thank you very much for reading, I hope you do not get tired of reading my works. Thank you for your support and trust in me and my articles. Thank you again.
I would like to thank my Sponsors who are so kind and generous. Please visit and read their articles when you have free time. Their articles are also very beautiful and great so you will definitely enjoy reading. And I also want to thank the people who always read, comment and upvote my articles. Thank you very much too. And may you all be blessed for your kindness and goodness.
Thanks for reading this.
Keep Safe and God Bless us always.
Don't Forget to Be Nice and Be Good to Everyone.
Bye.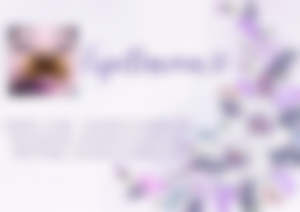 Lead image source: Laziness