My weekend goes like this.
Happy Sunday to all of you. How is life? I hope that even though we are facing so many problems now, you still don't think of giving up and continue to fight the test of life.
So today I'm just going to share with you what happened during my weekend as you can read on the title.
Honestly, I can't really think of a topic today, so I'll just share what happened on my Saturday and Sunday. After all, Read Cash is really like my diary and it's not just me as well as others.
Yesterday was my laundry day, but because I was doing a lot of requirements, I decided not to do laundry. Yesterday my mother cooked Spaghetti. My grandmother went shopping for ingredients because my grandfather asked her to buy them and he requested that he want to eat spaghetti. If you remember I mentioned in my article, Promise, it's my grandfather's birthday but he didn't have anything or food because my aunt who promised him that she would prepare and cook food for his birthday and visit him didn't come and didn't even greet. People here at home also don't have as much money because they only manage to spend the money on a daily basis, so we weren't really able to prepare and cook food for my grandfather. That's why this past day, my grandfather made a way to prepare a food for himself. Because he has a tricycle tire that he bought before but he never used it. It was only a few months ago that he bought it and then it just piled up here at home. He sold that tire to someone he knew who was in need of tire or needed a new one. He gave the money from the tired being sold to my grandmother and that's what he bought the spaghetti ingredients for.
So yesterday I was able to eat my favorite spaghetti again. Actually, I often eat spaghetti at school because that's what they sell in the canteen, but I don't really enjoy it or I don't really like their spaghetti, because homemade spaghetti is really different. Another one, the spaghetti sold in the canteen is very konti lang because it is only in placed in a styro foam. That's why yesterday I made the most of eating spaghetti and I ate a lot.
And because I didn't do laundry yesterday, I did my laundry today. And now my monthly visit (menstruation) came. So while I was doing laundry, I was writhing in pain in my stomach. I really need to do laundry now because I'll have loads of laundry to pile up again if I will do the laundry this day. And I also have school tomorrow. I was supposed to have a day off tomorrow but since the other teachers are not there in the school and will attend the contest that their students are participating in, the head of the TLE required us to go yo school so that we can handle the students who will be left. I'm too lazy to go in because I'm on my red days, but I really need to go in tomorrow because I might get scolded heheheh. I'm really lazy to move when I have my period because my body hurts so much, yes as in whole body and not only my stomach or puson.
Today, Sunday, my mother cooked Champorado, which was also my grandfather's request. The money that was left over from yesterday's purchase of the ingredients for the spaghetti is the same that was used to buy the ingredients for the champorado today.
So this weekend I was really full. Yesterday I ate spaghetti and today I ate champorado. Both of those are my favorites so my tummy is happy again. I didn't take any pictures of the food anymore because I was lazy. I don't know but I just got too lazy like this when I'm on my red days. My mens are delayed, so my puson hurts too much. My period supposed to arrive in the middle of the month (15) but look it's already 27th now and the month is almost over but it just arrived. It was delayed for less than 2 weeks, so now that it has arrived, my puson is very painful. Hahahha enough of talking about that.
So this is where I will end this article. My stomach is hurting again so maybe I'll sleep first hahaha. Sometimes the medicine I take didn't have effect so I just sleep when I felt so much pain in my stomach hahaha.
And that's all for today. Thank you so much for reading this article of mine.
---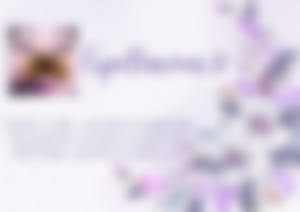 Lead image source: istockphoto