My Mother's Birthday and some Random Thoughts.
Hello people. How are you all? I haven't visited here in a few days and the reason for that is because I'm busy with my OJT and other things in my life hahahaha. Anyway, I hope you are all doing well.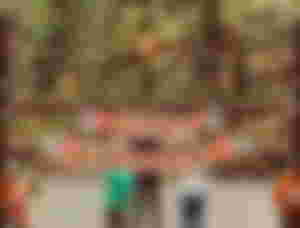 Yesterday was my mother's birthday. Time is really fast. I remembered that I had just written an article for my mother's birthday and I was surprised that it ayear has passed and yesterday was her birthday again.
Last year, if I remember correctly, we did not prepare something for my mother's birthday. We were just at home and it seemed like a simple day, but we sang to her a birthday song. Because we didn't have money then. But the sad thing here is that even this year we still haven't prepared any food for my mother's birthday. I am very sad because of what happened. It's been a few years since she didn't celebrate her birthday, I mean she somehow had some food ready.
That's why I said to myself that in the next few years I will really find a way to prepare for her birthday and at least give her gifts even just a simple thing as long as she will like it an she can use it. After all, I will graduate from college next year and hopefully I will have a job by that time.
I just can't get rid of myself being sad because of the life we ​​have now. Our life is really hard now, as it is. We struggle for our daily food, household expenses, my allowance for OJT, bills and so on. We really struggle every day to survive. I don't understand why our life is like this. But as the saying goals the world is round, if you're at the bottom right now don't worry and you'll get to the top. That's why I hold onto that saying.
Anyway next Monday is my birthday. My age will increas again and I will grow old again. hahahha.
I just noticed that as you get older, the problem increases, right? hahahahaha. Besides, life seems to be getting sadder and sadder hehehehe. Maybe because when you get older you just prefer a more peaceful life, you don't like wandering around anymore and don't like to socialize to other people.
Oh, I seem to have a lot of drama here hahaha. Maybe this is where I will end this article. Thank you very much for your reading. I love you always hihihi. God bless us all.
Have a great day everybody!
---
Lead image source: Unsplash