Me and the Cold Weather
Our province is already under Signal Warning #3 as I write this article. The wind is quite strong here but the rain is not that strong. But even if it's not raining heavily, we still have to be careful. The NDRRMC has already texted me that in the next 18 hours expect strong winds so we should still be alert all the time.
Our house is not as strong as others but I can say that it can withstand the storm and wind. The only problem we really face here in the area is when the water in the river rises because that means we will also be flooded. Because the water overflows here in the dike when it rains too much here and in other places. The water flowing in this river comes from different Dams, so when water is released from the Dams, it is sure that the water in the river will overflow again. So that's what we have to watch out for. So I hope Typhoon Paeng doesn't really bring heavy rain. But either don't let the wind get too strong. And if possible, this typhoon will have weakened before making landfall in different parts of the country.
This morning when I woke up the weather was still good although it was raining a little but there was no strong wind like this afternoon. I woke up late this morning because I slept well in the cold weather. I'm still too lazy to get out of bed earlier and I want to sleep all day hahaha but of course that's not possible because I won't eat breakfast and lunch anymore. Well, I got up too.
Today is also the day when I would have scheduled my laundry, but who would want to do laundry in this kind of weather? I don't have a place to hang my laundry, I'm not sure how many days it will be before it dries. So maybe when there's no typhoon, I'll just do laundry there. Until November 2, Wednesday, I still don't have school, so the day I can do laundry is quite long.
After I ate lunch and that's when the strong wind and rain started. It's getting too cold so I started hard trying to move and take a bath hahaha. My mind and body are arguing whether I should take a bath or not hahha. Because the water here to us is like mixed with ice because it's so cold hahaha. But in the end, my mind still won, I still took a shower even though it was very cold. So here I am now wrapped in a blanket with matching shivering. Nginig malala hahaha.
I want to eat noodles now, the one with hot soup, but we don't have any stocks of noodles at home, I can't go out because it's raining, the road is very muddy and it's windy. So I just lay here on the bed and just use my cell phone.
But later I'll stop on using my cell phone because we're going to get ready. It is said that the typhoon will arrive or make landfall here at night or early morning. Maybe I won't sleep later because of course if there is a time when we need to evacuate, we should be awake. Another thing is that we might lose power (power interuption) , so we shouldn't really use up all the power/charge of our cellphones so that in case of emergency we can use something.
I just noticed that whenever the November 1 comes, it always happens like this, it always rains. That's why people can't really go to the people they love that they need to visit, you already know what I mean. But hopefully before November 1, there won't be too much rain and it will be a little sunny again so that people can do what they need to do that day.
Anyway, that's all for now. Let's not stop praying that this Typhoon Paeng will subside and stop. Let's also ask him for guidance and pray that he will always keep us safe. And always be alert guys especially to those who have signal warning like us.
That's all for today. I hope everyone is still safe and sound as of this moment. Thank you so much for reading this article of mine, I really appreciate it. Have a Happy Saturday everyone. Keep safe ad God bless us all.
---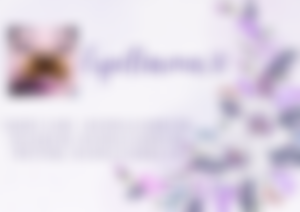 Lead image source: Unsplash