Just a Chill Thursday
Hello everyone. Happy Thursday to all of you. Today I thought of just answering the Random Questions from the Random Generator again, because my brain isn't functioning properly again guys hahahahha besides I can't think of a good topic due to I have as much work at school but because I still want to be able to write an article for today I just thought about the Random Generator again, thank you so much to you and you are my saviour hahahha. I told you right away in the introduction just so you know what my topic is today. It just depends on you if you continue reading it but I am thankful to the people who will still read this until the end even if I do another Random article. So let's not prolong this, lets start!
Yes, I've bought clothes online a few times. Usually at Shopee and Lazada only. The only clothes that I can afford are the ones I buy so I've never tried to buy clothes in branded stores online, only Lazada and Shopee are really the stores where I bought clothes because there are a lot of cheap clothes but at the same time they are still beautiful and have a good quality. T-Shirts, Hoodies, Blouse, Crop Top, Pants, Jogger, Jogging Pants, Track Pants, Shorts, Dress and many more, those are the types of clothing I often order online. It's not all for me because the others are for my Sister and she just asked me to order it for her. I can say that it's okay to buy clothes online, because what I order is exactly what comes to me, the only difference is that sometimes is the size is not that exact, sometimes it is small, sometimes big, sometimes tight and sometimes loose, but not that happens all the time as in just pretty limited. But it's really different when you buy clothes in the store in person because you can see it immediately and you can try it if it fits you.
Can I just have the last dish? Because the meal and the dish is different. But I will only answer the last dish I cooked. Last Saturday was the last time I remembered I cook and that is Poqui Poqui, an Ilocano Dish. I would have answered Spaghetti but I suddenly thought that it was not a meal and not a dish because it is a snack. But that's because the last ones I cooked that I remember. Of course, I didn't include or didn't count the fried ones because almost everyone can do that.
Cellphone. I feel that most of us will also answer that if they are asked that question. Because the cellphone can use for almost everything and most of what you need. You can use your cellphone to text, call, play games, have fun or watch videos, communicate with your loved ones, search for things you need to know, take photos and videos of important events in your life and there is so much more you can do with your cellphone. So I can say that it is also important to dedicate the cellphone in a person's life. There are disadvantages of using a cellphone but it also has advantages and I think it actually has more advantages compared to disadvantages.
Yes. As they always say school days are the best days. Now while you are still a student, you are full of complaints and you say that studying is tiring and boring but later on you will realize that you miss the times when you're still studying, especially when you graduate. I also always complain about my studies but I know in myself that I will miss it too much when I graduate. So while we are still students let's make the most of each day at school. It would have been more fun if it was really face to face because there are more fun events when you are at school and you can experience more fun and enjoyable moments there.
Actually it's on Wattpad. I read it tha story first on Wattpad but the author also published it and made the book. It is entitled "Diary ng hindi Malandi, Slight lang" that one is a Tagalog story. As I read that wattpad story I was really bursting with laughter. But I forgot the names of the characters in the story because I read that for too long and in the amount of Wattpad stories I read, the character names of the ones I read were mixed up hahahha so I forgot their names. But from everything I read, that story really made me laugh the most. Every chapter will not lose the scene that will make you really laugh. I'm just not going to detail the whole story for you in case you also want to try to read that story. What I remember is that the most funny thing there is the heroine in the story and the author of course because he made such a beautiful and very enjoyable story.
And that's all for today. Sometimes we really can't avoid writers block and it's good that there are Random generators to save us in such situations. And somehow I can still enjoy answering questions from the generator because the questions from here are also really interesting. Anyway if you also want to answer this, here is the link Generator . Just click on the blue word and it will direct you to the Random Questions Generator. That's all. Thank you very much for reading and I hope you still enjoy this article of mine.
Thank you very much for reading, I hope you do not get tired of reading my works. Thank you for your support and trust in me and my articles. Thank you again.
I would like to thank my Sponsors who are so kind and generous. Please visit and read their articles when you have free time. Their articles are also very beautiful and great so you will definitely enjoy reading. And I also want to thank the people who always read, comment and upvote my articles. Thank you very much too. And may you all be blessed for your kindness and goodness.
Thanks for reading this.
Keep Safe and God Bless us always.
Don't Forget to Be Nice and Be Good to Everyone.
Bye.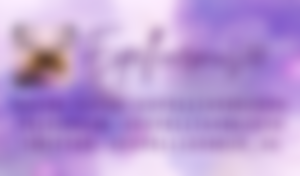 Lead image source: Unsplash