In Need of a Job
Things are getting too complicated for me now. If I was able to make ends meet somehow, now it's different, I'm having a hard time with my daily life. Food, expenses, things that I need on a daily basis and many other things are also a problem for me. I used to only think about expenses for projects and school requirements before, but now it's almost everything. Now even the food I will eat for every day is my problem.
Almost all commodities in the world rose. "Global inflation" as they call it. Many people were affected because of that, whether they were poor or rich.
But what if in the next days, weeks and months all our goods will increase even more? All of us will be really poor. What if next year the prices of goods will be increased too much. Can we still make a good living?
Wages don't change, they don't go up, but prices just keep going up. Isn't it amazing? So others, even though they have existing work, are not satisfied and are still looking for another sideline.
Here in us, just the electricity bills will be too much. What you earn or your salary for a month you will only be for a payment on your electricity bill. If you have equipment/appliaances such as Refrigerator, Air Conditioner, Computer, Water Dispenser, Washing Machine, Rice Cnooker and other appliances that are high power consumption, your electric bill will definitely reach thousands and even more of it. We who don't have many appliances have a bill of 2,500 pesos (about $50) per month, how about those who have many appliances that are using every day. That's why many are complaining about this matter.
That's why in the hardships of life, you can't be without a source of food you buy and need every day. But what about people like me who are still students? Busy studying and not yet able to work full time then supporting my own studies.
Nothing will happen to me if I don't work. That's why even though I'm still studying, I'm making a way to get money and for daily expenses. Because I can't just rely on my parents and family because they are also stressed in life.
When I met this platform, Read Cash and also Noise Cash, I considered them great blessings in my life. Although both platforms do not consider as a work, for me I can call it my work. Because this is where I earn and get the money I need.
But now that I'm making almost nothing on the same platform can I still call it work? It's not that I don't earn anything anymore, I mean it's very little but I'm not complaining about that. My income from Read Cash and Noise App has not yet reached 50 pesos or $1 in a day. So I'm really struggling now because my main sources of income are those two platforms. But as they say, it's not always being happy, we will also come to a part of life that is really hard so I accept what is happening right now.
And this is it, because of my lack of source of money, it entered my mind to look for a job. I can't work full time yet so I'm only looking for a part-time job at the moment. This morning I started looking for a Part-time job with my acquaintances and in the Facebook Group of our province where many people are posting and offering jobs. But most of them are looking for a full time job, that's why I'm also having a hard time finding a job. I have also tried looking for online part-time jobs but the ones I see are not what I am looking for because they require time which I can't give because I still go to school in the morning.
But even though I'm struggling, I'll continue to look for work. Because I can't really rely on what I earn now, I really need a stable source of income. Life is very difficult so I really have to work hard and persevere especially since I am close to my dreams and I am a graduating student.
So maybe you know of another online job that is legit. Maybe there are some earning apps and sites you would like to recommend. Just comment it below. That will help me a lot. Thanks in Advice.
That's all for today. Thank you so much for reading this article of mine.
God bless us all.
---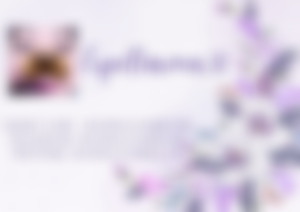 Lead image source: Unsplash