I'll definitely rub the lamp!
You are granted three wishes from a Genie. What are your 3 wishes? Describe in at least 300 words what they are and why you want them. Will you rub the lamp?
If I am given the chance to pick up a lamp and have 3 wishes, that is, first, I could find a job, second, my family and I will be able to pay our creditors or all of our debts and third, I will be able to review for the upcoming Board Exam for Teachers teachers in March 2024.
All my requests are just connected to each other.
First, find a job. Now that I'm done with my Final Demonstration Teaching and I've passed some of my requirements for my course, I have time to at least do a part time job. I don't want to waste my time just staying here at home, I want all my time to be worthwhile. It's not because I'm done with the things I have to do, I can relax. That is not possible in my current situation. I have to work so that I can have my own money and not depend on my parents for my needs. Another thing is that my graduation is just near in the corner, so I have a lot of expenses and bills coming up, so I really need to have money.
Second, I want my family and I to pay off our debts. How much debt do we have? Well, to be honest, we have a lot of debt. And even I myself already have a lot of debt, I don't have a job yet but I already have a debt. The reason why I was forced to take out a loan is so that I have other expenses for my Final Demo Teaching, because my grade depends on that, so I really need to pass it. I borrowed more than 5,000 pesos or more that $100 dollars for my final demo, actually the amount I used in my demo was small because my other Co-ST or Co-Student Teacher spent about 10,000 pesos or $200. So my debt is also one of the reasons why I want to have a job, so that I have something to pay.
And lastly, wish number 3, I can Review for the upcoming Board exam for Teachers in March 2024. The enrollment for review is coming in September 2023 and I also need an amount of 10,000 for that Board Exam Review. Yes, I need 10,000 pesos or $200 dollars for 6 months review in a Certified Review Center. They said it will be a big help for me to review because they will guarantee that once you review with them, you will pass the lincensure exam. At enrollment, which is in September 2023, they will ask for a down payment worth 2,000 pesos or about $40. If I can't give the amount they ask for, it won't go ahead and I'll have to wait for another 6 months. And this is also one of the reasons why I really want to work.
I know that my wishes can be fulfilled even by myself as long as I work hard and persevere in life. But if I could ever pick up a lamp, rub it and a genie would come out of it, that's what I would ask for. I will not ask for money immediately, I will not ask to change my face, posture body or looks, I will not ask for some super powers, and I will not ask for material things. The 3 that I just said is what I will ask for because I want to work hard for the things that I can achieve. Just give me a job and I will be happy and I will be able to fulfill my next wishes.
My wishes are personal, but I know that if you were in my situation, you would probably think the same. But if all of us are given the chance to have three wishes each, it will be fair to everyone.
So this is my entry for sir bob @Coolmidwestguy@Coolmidwestguy writing prompt about Hopes, Dreams and Wishes.
If you want to join this fun and meaningful challenge you can visit sir bob articles for the mechanics.
https://read.cash/@Coolmidwestguy/hopes-dreams-and-wishes-challenge-129966c0
---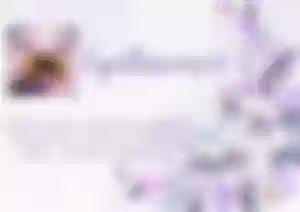 Thank you so much for reading this.
God bless to all of you.
Stay safe peeps.
Adios!
---
Lead image source: Unsplash
Sponsors of Expelliarmus30