I need about $50 on February
In just a few days, the month of January will end again and we will enter another month, the month of February.
The month of February is the month where I have expenses and I don't know where I will get money or payment for those expenses.
In the first week of February, the amount I have to pay is already overflowing and of course it's not just in the first week of February because it's one after the other.
February 5, 2023 our sembreak will start so it means I need to pay all of my debt to the school registrar/cashier. College is free now, but when it's the 4th year, the fees are unavoidable.
This 1st sem we will pay worth 1,000 pesos or about $20. That's what our tuition fee is now, but that's just for the first semester. I know that for others it is a small amount but for someone like me who is poor and life is not that comfortable, it is a big amount and the truth is that I don't know where I will get payment for it.
Before February 5th was the payment deadline for it and now it is January 28th but I haven't saved anything or I really don't have any money set aside to pay. My pocket money is only enough for my daily expenses so I can't really save anymore.
I would like to ask my mother for money first so that I can pay for that $20, but I always think that her salary from her current job is just enough to buy food every day and so on. Actually, my mother's salary is not enough for our daily living, so we really save money or nagtitipid talaga kami. So as long as possible, I don't want to ask my mother for money.
My plan now is to first borrow money from people I know who can make a living or make ends meet, I mean people I know who have some extra money. I really hope I can borrow to at least one of them. And I am hoping that they will allow me to borrow from them or lend me some money.
Then my other expense is the printing of my activities. It's almost 100+ pages and 1 page of type writing of print now costs 3-5 pesos here. So it means I need about 300-500 pesos or about $10. That's just for printing guys. Isn't it too expensive to study now? The due date of passing it is also before we have semester break. So in other words, my first week of February have overflowing expenses.
But it doesn't end there. And since our 1st semester is coming to an end, it will be our second sem, which means we have to get undergo medical examination again, so in other words, that's another expense. Just now our school is announcing the schedule for passing the medical results and medical certificate. So this needs to be passed in the second week of February. My estimated medical expenses are about 1000 pesos or $20. In the past months, my expenses for all the medical reached 900+ pesos and that does not include the fare. The place where the medical center is still far away so I will have to spend a lot just for the fare alone.
That's why I'm just now struggling with where I'm going to get money for the things I need to pay. But even so, I still do not lose hope and I know that God is always there to guide me.
So that's all for today. Thank you so much for reading this article of mine. Have a great day everyone. God bless.
---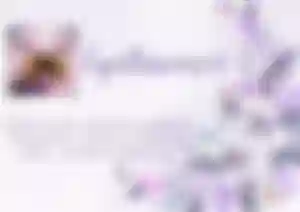 Lead image source: Unsplash
Sponsors of Expelliarmus30