High School and College Life Realizations
Isn't it nice to go back to the memories we had when we were still in High School? Like it says in a song High School Life is the happiest of all and I agree with that.
Today I just thought of going back to my memories when I was still in Junior High School up to Senior High School. It is true what they say, that high school is really the happiest part or year of a student's life. Now that I'm in College, I really feel the hardship that I used to hear before from college students. Now I myself experiencing the hardship they say and I can say that the life of a college student is not really a joke. Even if you are still in First year college or in Fourth Year college, because all years are really hard and you can't deny that once you are in that position yourself.
That's why this days, when I am on vacation, memories just came back to me how happy my life was when I was still a Hish School Student. Actually I thought when I was in Elementary school that being in elementary was the happiest part of studying but I made a mistake because High School is really the happiest because this is the time when you can really experience a lot in your life. When I was in High School, I was excited to go to College because I had a hard time being in High School because I got used to it in elementary school that the things I do are easy. But now that I'm in college I can say that I'm no longer excited about being a college student, well because the life of a college student is hard, but once you finish college you will the hardship you feel will fade because you will feel fulfillment at that time. You wouldn't think that every day you complain about what you're being asked to do, you'll suddenly find out that you've finished being a college student and you've graduated. But, yes that's right, time passes quickly so if you are having a hard time being a student now, you will be surprised because tomorrow you will finish it.
But let's get back to my main topic. High School is the happiest of all. I'm not saying I want to go back to being a School Student because that's the happiest thing. I am happy now that I am a College student and I will never want to go back to being a High School student. A lot of difficulties and hardships that colleges go through are the reasons why I don't want it to happen again and I want it to end.
Anyway why did I even say that High School is the most fun? Well for me, this is the time to enjoy more than learning. This is the time when you will experience a lot of firsts, I mean the first times you will do things. This is also the time when you can learn a lot from your experiences. And this is the time with a lot of bonding with friends and with classmates.
Actually I just now realized how happy and easy my life was when I was still in High School. Because when I was still in high school, I was feeling that high school was already hard but I was wrong because college was harder. Honestly, High School is not difficult. I know there are people who don't agree with me here but once you go to college, I feel/know you will agree with me that High School is not too difficult.
I used to really not want to be absent from class when I was still in high school but now I've realized that it's okay if I'm absent for at least 1 day. Because back then, when I couldn't come in for a day or more in class, I was immediately ashamed of my classmates but now I've realized that it's okay to be absent and there's nothing wrong with that.
When we had a project and I couldn't do it, I was embarrassed because most of the class had one. But I realized now that that's okay because it won't affect your studies if you don't have a project in a subject.
I also used to be very grade conscious before. When I have a low grade I feel sad right away. Sometimes I ask myself why my grade is like that. But I realized that "Grade is just a number" and "Grades doesn't define who you are".
Did you know that when you are in college, sometimes those who did not have honors in High School get fluent grades, while you, who are an Honor Student will get low grades. Sometimes that's really what happen in College. And that's one of the sad reality.
I remember a meme on FB that I saw before. The High School Students are said to complain when they get 90 grades because it is still low for them. But when you're in college, you're so happy when you get a 90 because it's very difficult to get that grade when you're in College.
But all in all all what I can say to the High School Student today, whether you are Junior High school or Senior High school, just enjoy every moment of your life because when you are in college thats the time where enjoyment and fun is limited because most of the time you are busy or you have a lot of to do's and at the same time you also have a lot of problems.
That's all for today. Thanks for reading this reading this article. Have a great day.
---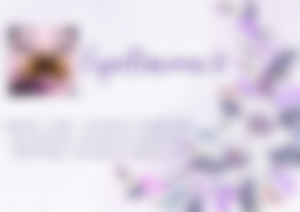 Lead image source: Unsplash
Sponsors of Expelliarmus30