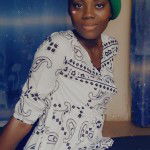 My scars are open
It is skin deep
My heart is broken
My heart aches and bleeds severely
My trust is trashed and thrust to the dogs
I wish I had read the signs and listened to the words of others.
All I did wrong was to give you my love
I thought you would be by my side like you promised
But I see now that all you ever said to me were nothing but mere words
It is a pity that I gave my all to you but I am happy that it all turned out this way
Now, I am going to live life like it is the end
Good enough, you taught me how to live without you and your love
I am going to move on like nothing ever happened and go grab love elsewhere
Although it is skin deep, one thing is for sure
It will heal as time goes on.
So I am going to nurse it, stitch it, and cover it. So I can move on.
Lead Image Source