Could You Forgive Your Parent Sins?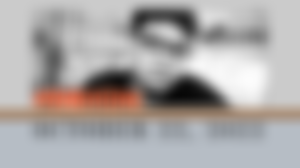 I listened to this radio drama last Friday afternoon at my grandparent home, it was an Iloco-based dialogue drama common in Filipino households. It's a story about a mother and daughter who own a loving cup that was empty, It meant that the little girl when she was so young, asked the question of where was her mother's attention. Where was she when she needed the most? This a redundant story of most OFWs facing. Somehow it's not new to us to listen to those kinds of stories, where poor families aimed nothing but to become good in life, going overseas was the solution they think the most and proper; but let's focus on another side, the feeling of the child who left alone.
Imagine your mother or father will leave as soon as possible, being so young, admit that it's not easy to understand that you will sleep at night and all the family members are busy. Your mother is counting the bags she will have, and you don't have any idea what is happening. She will just say "Just sleep, don't mind us" then the next day, you were looking for your mother; but there was none, they explained that she goes to another country; she will work as a nanny. It's all for your future and study.
Somehow we looked at it, that yeah its fine its for the good future of the child, we loved to says that this will be a happy story, they could have all the things they want when their mother will have some dollars, they could the food they loved the most. That thing comes to us while watching the child as they want their parent not to leave them behind.
The story we had not seen and are not aware to look upon is, how the night of the child missing his mother, or how jealous they are that some have their mother.
The question will always be, could you forgive them for leaving them behind? Some might have the answer of yes, I could say it's all for my future, and others who have experienced this will have another answer to say. Maybe it was so painful for the part of child, to be left behind. It's so easy and we judge them over acting in their doings, which I think never be that way.
The first part of the blog focused on the child's point of view now let's dive into the parent's perspective. Parents, mostly those elders that have been accused by their own children of sin that they have no idea made them devastated. Though parents have done this thing with healthy motives, they were misinterpreted by the child.
As parents they aimed nothing but goodness and good fortune for the child's future so they are working hard to achieve this goal, thinking that the small child they left behind will soon understand that what they did was for both future of the family and their child.
---
"Sometimes harsh decision to one child had seen by another as disciplined."
Imagine a child that doesn't want their parent to go, what they will do? Forced the kid to stop hugging his mother. Imagine how broken both child and parent are in that position. Only a few could understand.
No one is a perfect parent, that is for sure. Our parents and even us as soon parents will commit a sin that could trigger the child's thinking. Well, who among us had never experienced times of hating our parents?
"Rule: treat your parent as you would like to be treated by your children".
It's history that repeats itself. In the question could you forgive your parent's sins?
We cannot just say to others you must forgive her for they were your parent, there are some stories in real life that are not worthy of forgiving, or hard to find the courage of doing so, but as you want to start a new life it may start by forgiving your parent.
At the end of the drama, of course, forgiveness had happened, but to the real story of years of hardship. Sometimes we cannot deny admiring them.
Forgiving is a natural process, reconciliation, and everything. Also, note that your child has his feeling too even thou they were so young, somehow they cannot just easily forget when it badly hurt too. And for the child, they are still your parent no matter what happened. Finding the comfort to forgive somehow could result in the best chances of a happy life.
How about you, could you forgive your parents?