Your take on fashion sense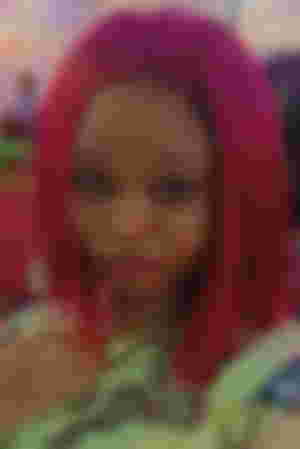 Hello everyone how have you been? I hope it's not too late to greet you that happy new week because it's e here already and I am sure some are in the middle of the night already
What do I understand by fashion sense? I believe as a human, we all have a fashion sense as long as we put on clothes and we wear shoes.
Fashion sense to me is personal, it is what you are comfortable with in terms of clothing.
Some ladies prefer short while some prefer long because it depends on what you like and what you are comfortable with. In my case, as long as the clothing fits me then I am cool with it. I love short because it makes me feel sexy and smart. I remembered when I was little about the age of 13years, I use to have one beautiful short skirt which I only wear occasionally.
At first, I always keep it from my mom but the day she caught me wearing a short skirt I was surprised that she loved it on me and she said something that I never forget, she said: anything you can't do in my presence, don't do it at my back because you are a lady and must know how to dress well.
Ever since then, I never hide my clothes from her because almost half of my clothes were short then when I moved to Lagos and I enjoyed going out in my short gown.
But when I find myself in a relationship I couldn't wear it anymore because my fiance doesn't like short gowns he always says that people will address you the way you dressed though that was true but I didn't mind when I was single and when am in a relationship I have to do what will make my relationship works so I quit wearing the short dresses but I never stopped wearing big clothes as well because I love my clothes very free to move around.
Another thing I love is footwear, I love sneakers because it makes me look smart when am walking then jewelry comes in. I don't like dropping earrings because my skin is very soft and dropping earrings can cause damage to my ears so to avoid that, I love my short earrings.
There is more to fashion than just wearing clothes and footwear but as for me, I don't like too much attention on my dress and that is why I don't like flashy colors when it comes to clothes.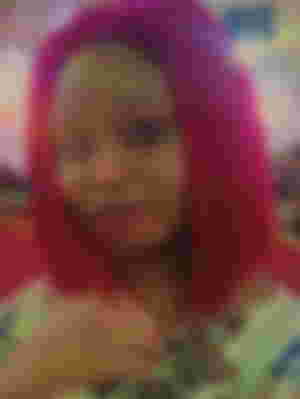 What am comfortable with
I love my dress short but not too short anymore, I keep the length moderate with both native and office wear. I love it a little bit bigger than me because am chubby so I don't like tight clothes.
What I will never wear
I don't like any cloth that doesn't cover up all my body because I don't like my skin to be too exposed, armless clothes are not my choices of clothes and I can never wear them outside because it's exposed my skin too much. I am very fair and exposing any part of my body attracts unnecessary attention.
What I will love to wear
Actually, there is no cloth am dreaming to wear but there is one I haven't put on before because it's native.
I have tried it before and I am not looking forward to it because most married women wear it. The cloth is called Iro and Buba in my language and it is just a normal native wear sew by the tailor.
I always wonder what I will look like in that kind of dress though.