There is good in bad and bad in good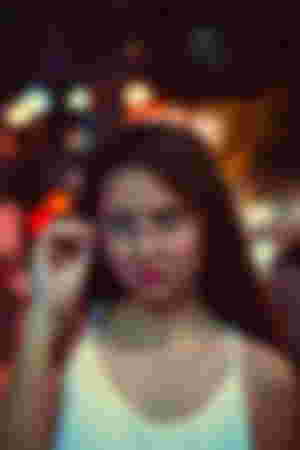 Erika was raised by her stepmother and she went through a lot while growing up. Life was difficult for her throughout childhood and teenage but everything she went through only made her stronger.
Mr. Wale, her father wasn't aware of how she was been treated and the stepmother was good at always covering up her evil acts. He was a busy man and he is not always available but Erika doesn't understand that she believe her father is a wicked man.
She grew through the thorns and kept her head straight because she knew all the suffering would be over some days.
Despite Mr. Wale busy lifestyle, he ensured that all his children got educated. Her stepmother didn't make learning easy for but she was intelligent and coped. Erika was always topping the class but she never mentioned it to her stepmother and she doesn't even bother to ask at the end of every term.
She was ready for higher institutions at 17 while her step-siblings were struggling. Her stepmother hindered her from furthering her education just because her kids failed their final exams.
It was a huge setback for her but there was no one she could cry out to. Erika wasted a year at home and when her step-siblings could go to the university, she couldn't get admission into her preferred choice of University.
She didn't have a choice but to take it because she didn't want to spend an extra year with her stepmother. Erika took the course she was offered and left home.
She doesn't come home for holidays which didn't bother anyone. Due to her intelligence, she won a scholarship abroad in her third year at the University. Telling her father wasn't the best option because her stepmother could poison his heart and make him prevent her from going.
Erika took the scholarship and left the country with the help of some friends and lecturers at the University.
It was a whole new life of struggle for her but the hardship her stepmother made her go through made her tough enough to face all her challenges.
She was declared missing by her dad and the University told her family what they knew about the traveling, they didn't know that none of her family members wasn't aware.
At that point, Mr. Wale realized how much he has neglected her. He then realized what his wife was doing and how she has been standing as a barrier between him and his daughter.
He felt sad and there was no way he could reach his daughter, he was bitter because he failed the promises he made to Erika's mother before she died.
She graduated abroad and got a good job. Erika got married and started living a completely new life abroad.
She cried whenever she thought of her parents, she always wish her father didn't turn his back on her but she was mistaken because she didn't know what her stepmother was doing to distract him for Erika's well-being.
David, her husband got interested in and insisted they flew to Nigeria after their first kid.
She agreed just to do away with the hate she has for her father. Erika arrived in the country after 8 years and most people could barely recognize her.
She went home and discovered her dad wasn't living there anymore, one of her step-siblings sold the house. Her step-siblings have become demons, their mother's evil act affected them a lot since she was always pampering her kids while putting Erika through problems.
Erika was broken by everything that happened after she left, her father's family neglected her dad because they warned him against marrying the woman who became a thorn in his flesh, and she successfully reduced him to nothing.
Her father apologized and made it clear that he wasn't aware of the maltreating. He thought she was taking good care of her and the reason why he was always away was to make enough money for the family's needs.
The stepmother left him when there was nothing anymore, it was discovered that Mr. Wale wasn't the owner of the kids he fathered for over two decades.
It was an emotional reconciliation for the father and daughter. Mr. Wale was taken abroad because his health had deteriorated due to all the physical and emotional suffering he went through.
He got better and lived happily after, he wished he didn't remarry after Erika's mom left the world but on the other hand, he thought Erika might not be where she is if her stepmother didn't come into the picture.
On his 70th birthday, he was blessed with a house and while giving an appreciation message he said, there is good in bad and bad in good, may we not be broken by the bad before the good reveal itself.