Hi I'm Esther by name, but my friends and family calls me esthery simply because it is originated from the Bible, I am from a family of nine and I am the 7th born of the family. I am from Nigeria,ogun state to be precise and I did almost all my schooling in ogun state(ijebu-ode). During my primary school days in ogun state, I have a dream of becoming a doctor just because I love the way they save lives and handle things neatly.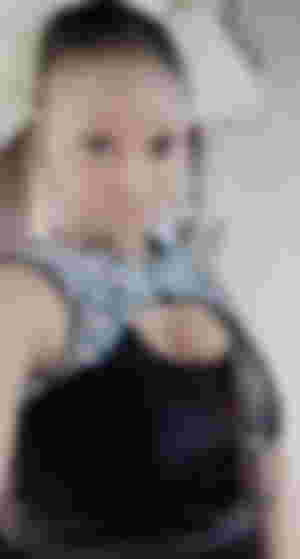 But along the line before I finish up my primary school, my father died and that was how the dream of becoming a doctor started to fade away. My mummy was a full house wife then, she doesn't have a job to sustain the family needs when father passed on.
On getting admission into secondary school my dreams changed, I had to go for something that would be realistic for me so I started learning about computers which includes hardware and software. I chose science class to start learning it all from the scratch and my mom even enrolled me into a computer school aside from my secondary School, that is where I learnt how to operate computer and so some tricks with it.
Then I have started designing websites and making a lots of editing on computer packages like Corel draw, adope pagemaker, Excel etc because I was able to learn all easily.
I got admitted into the Lagos State polytechnic (laspotech) just to further more since I started having passion for programming and all that time I was working in a factory that produce noodles (Dangote Noodles).
Due to the harsh condition of the economy, I wasn't able to continue as a professional programmer simply because our lecturers can't even handle a common computer packages not to talk of writing a correct program and run it successfully. I wasn't financially bouyant to learn outside the school so I just hold onto the knowledge I got from my friends in school.
Due the absence of job in the country, I decided to go for learning handwork and quit my job after my schooling at the Lagos State Polytechnic.
I started to learn hair stylist from someone close to my area though I will still have to take motorcycle there but it is not to far from my house, during the first month I always take bike or motorcycle but when my boss explain to me that I have to make sure I did one practical (making hair) per week then I stop taking bike and start keeping my transport fare for the the practicals.
And that was how I started trekking from my house to work in the morning and trek back at night, it wasn't an easy task for me at all because for someone that has been working collecting good pay to quit job and start all over again, it was a very big challenge for me then but with the help of God, my sister and my fiance then I acquired the handwork successfully.
I have been to so many blog platforms like Uprennd and I always make sure I did my best to give the best but as the platform crashed I decided to stick to my work alone until one of my friends on Uprennd invited me to noise.cash so that I can continue with my writing skills.
And from noise.cash I always see people posting link of read.cash and I always wondered what they do here as well then I asked around how to open an account here, but I made a mistake of asking for link to open the account to I just went to my chrome and typed read.com and chrome brought it for me then I opened this my account.
I am a random writer who loves to explore the world of writing, I easily write the things happening around me.
Regardless of what I wrote, I would always give my best to the platform.
I never knew I will write an introductory post here because on Uprennd I never did. A member on the platform called my attention to it that I should make an introductory post first before doing anything (article) here but as it is now I have posted some articles already before realizing that I needed to make this introductory post.
I hope it is not too late for me to make this introductory post because already a week older here.