A weekend as a military officer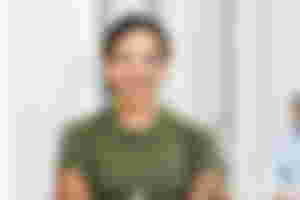 Hello everyone how are you all doing today happy weekend to you all
If I am a military officer for this weekend what will I do? Well I have a lot to do with the uniform before the weekend ends, in my country Nigeria people do respect military officer and the fear of what military officer could do to them won't let them want to have issues with the military.
When I wanted to open my shop I gave some people money to work for me and they didn't do it meanwhile they didn't return my money so they will be the first to taste out of my military anger.
The carpenter that was supposed to do my fashion mirror for the shop collected 40k for the advance payment before he finishes the work but when I got to his shop I didn't see him and I couldn't find my mirror and chair as well, after some weeks he packed away from tht shop because he was owing shop rent but I never gave up I went to his house and his mom didn't allow me to see him because she knew that her son is owning me.
So if I were to be a military officer for the weekend meh he will so regret collecting my money and not do my work for me because he will sleep in tht baracks until he pay back my money or give me my chair and mirrors.
Second person to deal with is a guy I sold phone for because I needed money to complete my shop rent, we both agree on one price and I trusted him so I gave him the phone only for him to bring half of the payment and ran away with that rest of the money.
You see how people can test someone's patient in this country I don't like taking revenge but I just want to teach them lesson that you can't stand on other people's progress and expect to be successful with yours.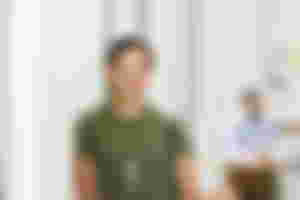 I remember when I was living with my sister in a student area in our house there are lost of boys there and they are always in group walk so one day those guy had issues with a military officer's junior brother in school so because of that non of them can home that day because they knew what will fall on them for trespassing laws.
I was inside our room when I heard noise outside of the house and I went outside to check what was wrong only to see 3 soldier men standing in front of the house saying that all the boys in tht house should come outside or else they will lock the whole house up.
I don't know how those guys escaped but there were no single guy at home that day because all of them have ran away so we ladies now stated begging those soldier and one of them said we should provide that guy that beat his brother up that he will only cut of his left hand and everything wl be fine in tht house.
When we heard that nobody could wait again we all ran outside that we don't know they guy, later in tht evening we heard that he was caught and punish severally, I believe he will never mess with military officer again and anything that has to do with military because people are fund of taking advantage of someone when they noticed that you are too cool.
So if am chance to be a military officer for the weekend I will deal with people that have taken me for granted and collect my money from everyone that is owing me because if not for uniform they won't answer me if I asked them.