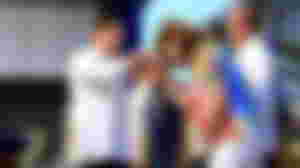 The political tree of the Dutertes' in Davao started with the father of our current president, Rodrigo Roa Duterte, which was Vicente Duterte, whi have started his political reign 1959-1965 as governor of the Davao. Later Pres. Duterte followed the foot steps of his father after he become the a city prosecutor at City Prosecutor's Office in Davao and was appointed as OIC Vice Mayor, from 1977-1986.

In the following year, Pres. Rodrigo Duterte was active in politics and successfully won the mayoralty post on 1988. Subsequently, he never lost an election and was the mayor of Davao for 7 terms and a total of 22 years. He is one of the longest-serving mayor in the Philippines. It is not only his long reign that made him known but also on how he manage and look over Davao.

During his times in Davao he have obtain many achievements and one of those is making the Davao City as one of the safest city in the world, it was on the 5th rank during 2015. (Below is the data)
The most safe city has also has a dark side, Duterte was being held accountable for the death of 1,000 extrajudicial killings of suspected criminals. The vigilante that are believed done such brutal crimes was named "Davao Death Squad". Many did critics Pres. Duterte for this but instead of denying it, he embrace and praise the vigilante's methods and apparent results. Because of this Pres. Duterte was being known globally as "The Punisher".
As Pres. Duterte won landslidethe presidential election last 2016 with a total 16, 601, 997 votes. He then proclaim war on drugs during his reign. Many Human Rights advocates go against his method, and many issues arose at the first few years. But despite with the issues and controversies no one can deny that the Duterte's Administration made projects that was both good for the people and to the environment.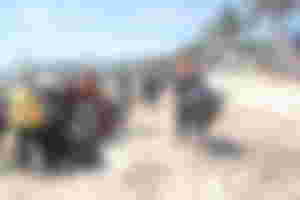 One of the most prominent environmental action did the Duterte Administration was the rehabilitation of Boracay Island. The island was on of the most well known tourist spot in Asia and become the back bone of Philippine economy, but it was found out that there were many abusive actions business owners have done leading the destruction of the island, one of its evidence are high ph level in sea water and the dumping of wastes products into the sea from the big tourist business in the island. The rehab took 6 months before the island was fully recovered. Because of this many tourist spots was also being taken care of. The primary aim for this is not to leave people unemployed or to shut down businesses, but rather to conserve what we have and prevent greater damage that we can no longer control.
To be continued...