Welcome to "Mahe Ramadhan" 2022
Hello world how are you all? Tonight is the starting night of the great for for all Muslim people all over the world. As a Muslim person I am going to share about this topic with all of you. Hope All people in this platform will happy to read this topics and will know the information of the Muslim religious culture. To write about this topics is really tough for me because if I can not provide you proper information it will be shame for me. So I am so serious about this topic.
Let's start.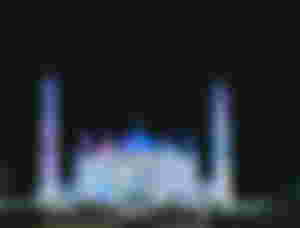 As a person it's my responsibility to Love my religious.yeah I am a Muslim person and I feel proud to be a Muslim. If anybody ask me why you like your religious? Just in one sentence I like to say It's the real and authentic religious from the beginning of the world. In this religious we give value of our creator. We known our creator Allah. In this religious most lovable, respectable, honest, kind & true speaking person of the whole world from the beginning to end came. We trust and has pure faith he is the No 1 person and prophet ever.nobody can take place of him. I love him so much. He is none other than our lovable prophet Muhammad ( sm). Prophet Muhammad (sm) borned hijri 570 khistrabdo. Before his born his father was died. His uncle and grandfather took care of him. From his young life he was so honest and true speaker. People from arabic world trust him so much and feel reliable to keep their asset to him. Lots of story in between them. I am going to the direct point.
When prophet Muhammad (sm) was 40 years old he got ohi through Jibrail(alai wasallam). Jibrail was an angel. He always take ohi to Hazrat Muhammad sm. At first when ohi came to our prophet and Jibrail alaiwasallam told him to read this ohi. The first word was in arabic language Iqra. Our prophet Muhammad sm was not educated. When Jibrail alaiwasallam told Iqra Muhammad was feeling nervous and swear. Jibrail alaiwasallam told 3 times Iqra than prophet Muhammad sm read this. Day after day ohi came from Allah ( creator of everything) through Jibrail alaiwasallam. In his 23 years from 40 years +23 years= 63 years Quran came to us finally. ISLAM came to all mankind through prophet Muhammad sm. Quran is the best ever religious book for all mankind. Its came from Allah. In this Quran has all rules and instructions which need to follow by all mankind. If you follow it you will get heaven and can feel peace in your life.
I love Quran.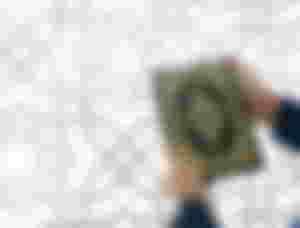 Major 5 things for all mankind:
Salat

Roja(Ramadhan)

Hajj

Jakat

Kalema
If any Muslim people want to say confidently he or she is a Muslim than he or she must follow above 5 things. Its mandatory for all Muslim. Here we saw Roja. Roja means in English language starvation. Yeah we Muslim people. Do starvation as our religious method. It can be 29 days or 30 days starvation time. Tonight is the starting night of this section. From Tonight we all Muslim from all over the world will start to eat food before seheri time.
What is seheri and ifter?
Seheri time means before fajor salary(prayer) when a Muslim person wake up to eat food and complete the food before fajor salat azan few minutes ago its called seheri time. Its time schedule depends. Mostly its start from area wise from 3.00 am to 4.30 am. All Muslim eat the food in between this time.
Ifter : In roja after seheri time ended no Muslim like to eat any food and don't drink water also before Ifter. Ifter time start when Magrib azan give by hujur. When azan happen mulsim people like to start eating after long hours full starvation. Ifter time is really exciting for all Muslim. Hope you can understand why its exciting for us.
Various food item: In this Ramadhan month Muslim people arrange good quality food for his or her family. Various types of food make in this time and can get from market. I am giving some food item list below:
Various types of juice

Date

Sweets

Chicken

Fruits

Vegetable roles

Fish

Beef

Meat etc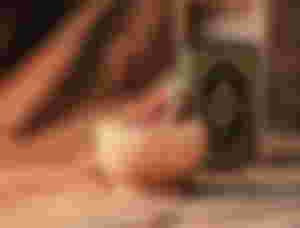 In this Mahe Ramadhan we Muslim do lots of Dua and do pray all time. This month is holy month for all Muslim person. In Muslim rules in this Ramadhan month if you give 1$ you get prize of 70 $ from Allah. Its not money its dua which will effect in final judgement. We Muslim people trust it. In this month all Muslim feel afraid to do wrong work. I also like to do good work a lot. Every month is need to do good work. But sometimes devil do problem. In this Ramadhan month Muslim do pray a lot and complete Salat in just time together. After the end day of the Ramadhan all Muslim together in Eid day. As a Muslim person i love to celebrate and maintain Ramadhan.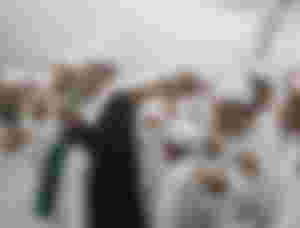 Everyone please pray for me. And I wish my all readers will like to know about real religious which is Islam. ISLAM religious is really real and true. I will invite other religious people to accept Islam religious. As a friend of yours I have responsibility to show you real religious. Because it can gift you heaven. As a well wisher and friend i invite all of you. Decision is yours. Will you accept it or not?
Please pray for me that I can complete the Ramadhan with good health and enjoy the starvation. All the best and pray for all of my readers, subscribers, commenters and Upvoter.
All pictures collected from UnSplash.com
Lead image collected from UnSpash.com
Special thanks to @Lucifer01 from @Esp130