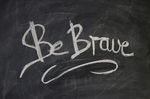 What is the difference between those who talk only about love to a dervish and those who know what true love is? they asked. Derviş decided to do an experiment to answer this question.
First, the dervish invited a group of people who only used love as a word and did not feel it in their hearts to dinner. This dinner will be held in a large hall in front of the community. The dinner table has been prepared and these people have been invited to the table. A bowl of soup was placed in front of all of them, but the spoons that were given to drink the soup were one meter long.
Dervish told the guests to drink the soup with big spoons. Since Derviş was a very respected person by everyone in that area, the guests tried to do what he said and try to drink the soup with big spoons. However, the guests could not bring the long spoons to their mouths and spilled them. Despite their hard work, none of them got up from the table hungry without even being able to take a sip of soup.
Derviş then invited the second group of bright-faced and bright-eyed people to the dinner table, who knew what true love meant. A bowl of hot soup was placed in front of them, and they were asked to drink this soup with one-meter spoons. After the guests who made up the second group took soup from the bowl with big spoons, they started to drink the people standing in front of them. As each of them offered the soup he took on his spoon to his friend standing in front of him, they all managed to fill their stomachs well and left the dinner table happily.
After all these events, the dervish stood up and spoke to the community, saying:
"Whoever thinks only of himself at the table of life and tries to eat a lot by being greedy, he will starve. Whoever thinks of his brother and strives to feed him first, his brother will also feed him. Never forget that if you are the one who gives, not the one who takes at the table of life, you always win."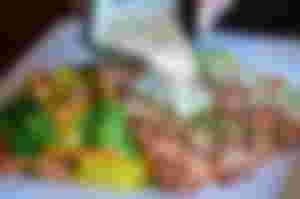 Yes, love is not self-reflection. If you value and think about the other person, he or she will give you true love. Love is thinking of others rather than oneself.
After all, loving a person is different from liking a fish dish that you love so much. For example, loving Salmon is also a kind of love. However, we love Salmon because of the flavor it gives us. Loving a human should be different from liking a Salmon.
Moreover, if we live only to make ourselves happy in this life, we may never reach that happiness. We will probably always think that there is something missing. However, loving other people and sharing in their happiness will result in incredible satisfaction and fulfilling happiness. Here, true love and true happiness...
So, which do you choose, Salmon love or true love?
Stay with true love, be happy...