Advice And Graduating Students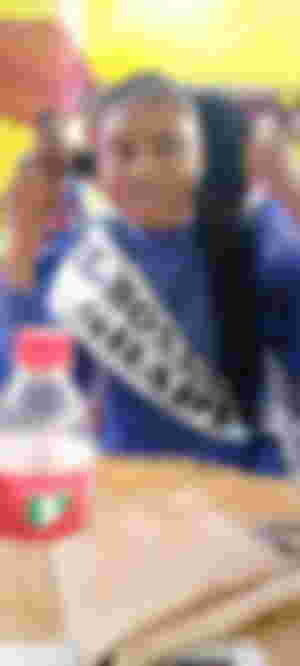 I'm a girl who always wants people around. I'm so happy for the seniors in the school who just graduated and they have done their graduation ceremony. It's an honor being a witness to this day. I have been witnessing the graduation ceremony but this one was one of its kind. I was so happy that it went alongside an award giving day where some dignitaries were present.
To be sincere, I have not witnessed an award giving day in my life but I have witnessed one today. It was a nice one and a day all my senior students would always live to remember. A day that marks minus one part of school hardships. To be sincere, it is not easy to be in school a.d not easy to shoulder school activities. They have shouldered school activities for 12 years starting from their primary school to their secondary School. Now it's time to move on to the outside world either to complete their schooling in a higher institution or to make some money.
Moving to the higher institution is another hardship they have to pass through but when they are determined, they shall pass through all their endeavors at all costs. Going to the higher institution is another 5 years journey which they must pass through. This is why they have to be more careful on whatever and wherever they go to and wherever they might be right now. They should know that life is more precious when it comes to living in it. But when you are made to live your life with love and share what you have with people as well as sharing your pains and gains with those around you, life would be seen as so simple.
Life after school is a life divided in several ways. Either you gain or you lose. But to crown it all, we all want to gain but always detest loss. My seniors have tried their best to conquer the first phase of life and are ready to go through the second phase of life. Living a gainful life is the best we must get involved in or else we would have ourselves to be blamed.
I'm just happy that one day I would be just like them and having my own graduation would be my honor. My set is the next in line and I may stylishly wish myself a happy graduation in advance. Time can always run despite the fact that we humans see it as slow. It is moving to a faster rate. My seniors just finished after the little time they entered the last and final class. This is how it goes and how it would be for my set as well. We all will have to graduate and make our days great and splendid.
My prayer for them is that they should see that which they are looking for and should meet up with their heart desires. Their dreams shall come to reality no matter what. All their worries shall turn to happiness and they shall Excel in life and shall be the best in wherever they go to.
I'm sure that someone would be praying this for me too and if not someone would pray this for me when I'm just like them.
I missed my senior students. They were tough and friendly. They have one way or the other helped me when I was in need and when I needed them most. I love them all and it was just as if they were still available, which is not possible. As time goes by, things change. This shows that time waits for no man. We need to do what we need to do at the right time. There is time for everything and so we have time to be serious and time to be inactive or stubborn.
The joy of Friday is still flowing in me as I gazed at my students' pictures. They have tried in their own way when they were still in school to put us in a better place.