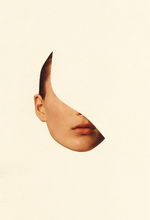 Hello, my dear friends and family, I hope you are well, and in good health. May your lips smile, and may the light of hope flicker in your eyes.
Let me first thank my dear supporters, subscribers, visitors and voters for their constant support. Thank you for always being by my side and supporting me. It is a great honor for me to be by your side.
I am very happy, excited and motivated today. Because after being ignored by Rusty in my articles a few times, he finally visited my article. And now I am the happiest, and I have found a lot of hope and motivation to continue my path.
I wanted to publish this post yesterday, but because I had to design another cover for my client and deliver it to her today at noon, I didn't get the chance to publish this article until now. I just hope Rusty is still kind to me.
I don't know if you remember my past paintings or not. I shared with you the process of drawing them almost two months ago.
And after that I told you I went to a framing shop near our house to frame them. The seller of the shop said such a high price to frame these paintings, that I gave up on framing them. And I just framed this painting that I wanted to give to our friend as a gift, that the price of it's frame was $2.50.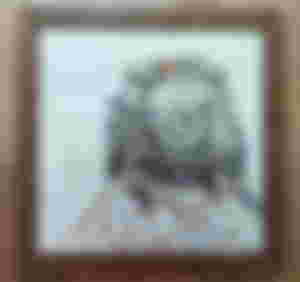 Yesterday morning my mom came to my house after her morning exercise in the park. It was 7:30 in the morning when I woke up with her call. Waking up in the morning seeing mom's kind face is always the best feeling for me.
Mom said she wants to go to my aunt's husband's shop, who is a frame maker, to get some wood from him for my father. I seized the opportunity, and told her to take me with her, so that I could give the rest of my paintings to my aunt's husband to get frames for me.
My aunt's husband loves me very much, and always gives me a very good discount. But because his shop is far from our house, it is difficult for me to take my paintings to him. Yesterday was the best opportunity to go there with mom and frame my paintings.
We went there at 11 a.m. While my uncle was putting the sticks in the car, mom and I were trying different frames for my paintings inside his shop. Finally, I chose two frame models. He framed my paintings for me right there, and the result is what you see. I did not think that my paintings would be so beautiful in the frame.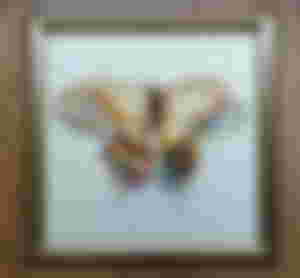 I wanted to give these paintings as gifts to my friends after framing them, but they turned out so beautiful that I would like to put them on the wall of my house. Maybe I will paint again for my friends later... 😂
In the end, my uncle gave me a very good discount, and he only charged me $1 for two frames together, while the frame shop near our house said me about $5 for two frames, that's why I I gave up on framing them there. $5 and $1 are very different prices.
From now on, I won't take my paintings to be framed anywhere else except at my aunt's husband's shop. Although the path is far for me, it is worth it. When my paintings are collected, I will take them all to him together.
What do you think about my paintings inside their frames, aren't they so beautiful? 😍