It is toxic.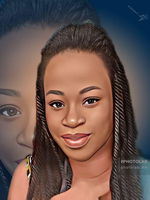 The day had just begun, Steph shrieked in pains, she tried massaging her swollen cheeks and neck as she grinned in pains.
Who is Steph?
Stephanie; for short, Steph is a girl or need I say; a twenty five years old lady who had already conceived and birthed two beautiful children for her husband, who she had gotten married to; five years back.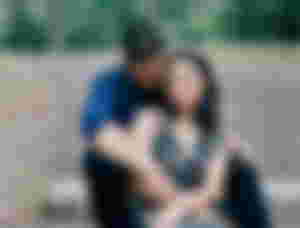 She loved him so much, or do I say; she just didn't know how to leave him?. He was by name; "Victor," he grew up by his mother's side, he was from a broken and torn apart home. "Victor,"all through the period when his father was still living in the same house with him and his mom, had always watched his dad inflicting pains on his mum, to get her conforming to do a thing or another. All through Victor's growing years, he felt the only way to get a woman to listen is by inflicting pains and injuries upon them.
Victor was loving, caring and kind; no sentiment on that, but for his anger issues. Before his marriage to Steph, they courted for three years. He would beat her in public, slap her, shout at her, pull her hair, insult her and inflict so much pains on her and he'll come back the next day on his knees, with a flower or present; after he has realised himself, sobbing and pleading for her arms to be spread out for an embrace of forgiveness. Steph was warned by her family, friends and loved ones but she was adamant on her supposed love for Victor, saying he'll definitely change someday, speaking on his behalf and telling anyone who cared to hear; that Victor was from a bruised family so that was where his unexplainable violence triggered from.
Up until this present day. Married to her dream man, what else could she ask for?. Being blessed with two loving children: "Liam and Soledad." Liam was three years older than Soledad, while Soledad was just two years old.
Mommy, what's wrong? Why is your face swollen?, where's my daddy? Why are you crying? That was little Liam's voice, he had been watching his mother from the doorpost.
Steph quickly wiped off the drop of tears streaming on her face and beckoned on Liam to come closer, he did and she hugged him tightly. "I'm fine dear, dad is fine, he went out for awhile and would be back soon okay" she said, cuddling him into her arms. Liam looked up and innocently said "I don't want him to come back, he beats you and it's not fair." Tear drops formed on his eyelids. Steph was taken aback by what her son said, she thought they had been careful enough, she never remembered her husband beating her in present of her beautiful children. "Oh God" she sighed, bemused and unsure of what her next step would be like. She didn't want her little Liam to grow up like his father and of course she didn't want out, so her children doesn't have to suffer growing up in a broken home. She was mute, tightening her embrace, she pecked him on his cheeks.
Days turned weeks, weeks turned months, months turned four years, with the same charade of event playing out itself. Not until a fateful day when Steph returned back from work to meet Liam holding a knife, his sister who had been begging and sobbing with swollen cheeks was on the floor, almost lifeless. Steph screamed: "Liam!!!, What is this? What are you doing?, Oh my God! No! No!! No!!!" She ran to where he was and took the knife from his arms, Liam was so shocked, he bent low and shook his sister "Sole! Sole!! Sole!!!" Oh God, what have I done?, Mum please I'm sorry, please forgive me" came Liam, crying and pleading. Steph had no time to address that, she had already called for an ambulance and it came, they quickly rushed Soledad to the hospital but unfortunately it was too late, they lost her to fate. All forms or methods of resuscitating her were rendered futile.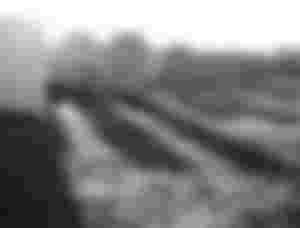 Steph rolled on the floor, crying and weeping, wishing she had listened, wishing she never got married to Victor in the first place, wishing she had not stayed in a toxic marriage. Now she's left with a son who can't control his anger and an husband who also suffers from such inability. Victor rushed in immediately; crying and sobbing at the death of his only daughter. Steph couldn't conceive anymore, based on the damage sustained in her womb through one of Victor's usual ranting and lashing.
She wiped off her tears, looked at her husband and son and said: "You both need to see a therapist, or I'll take my only son and leave you alone forever."
Victor and Liam nodded in the affirmative.
Appreciation:
Special thanks to all those who reads my article, comments on it and likes it. Shout-out to my sponsors and those who upvote my articles.
Images were gotten from unsplash