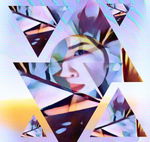 Life has in incessant compulsive need to expand. The plants in our gardens grow as much as they can and yet some. They expand towards the empty spaces, they grow toward the sun, trying to cover as much ground as possible.
And when plants grow and develop, the center, the space that goes into shadows, doesn't have any green left. These spaces become dead spaces in practical terms. And, specially if we have a small garden, we don't want that.
So when we design the garden, once we have our water flow in place, and the soil ready, and the compost places in place, at this stage, we design our borders.
The borders of our different spaces will give the frame for the plants to develop and to find the limit that we setup.
Usually these borders will also give us the space to move inside the garden. They will be our paths, the water streams, the bridges. These will be the places we are the most, so we can make them as simple or as intricate as we choose. We could setup spaces for tables or benches, we can make roads or brick/mulch/gravel paths.
In this article we will center on Zone 1: our kitchen garden.
In zone 1 we want to setup the planters in a way of being able to reach the center from the border. There are different shapes for them that we can choose that will allow for more or less diversity in terms of water/nutrients/sun needs.
For herbs and everyday salad plants, there are some innovative practices that make harvesting and working in the garden more rewarding. Examples of them are the spiral and keyhole gardens.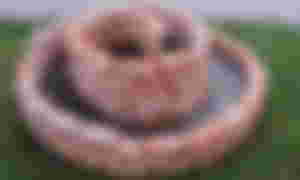 The image is of a spiral garden. Plants that need more water like lettuce go on the lower sections and herbs that need less water like rosemary go on the upper part of the spiral. All sections have their share of sun.
There are many variants of this system. Some put a worm-compost system right in the middle so fertility is diffused on an ongoing bases and the soil is naturally moist. If we irrigate, usually the top is the only place where we need to add water.
The keyhole system opens up a path and a circle in the middle so we gain easy access to all parts of the planter. Some also add a compost system in the middle instead of a hole (in this case some call it an African keyhole bed). The next image is a keyhole garden at St Ann's Community Orchard, Nottingham.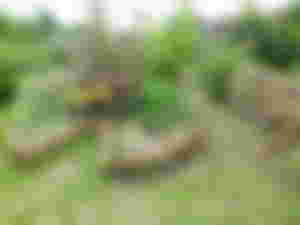 Another option is the U-shaped garden as an example for a bed that can hold deeper root plants like tomatoes, like they show in the following video--part of a three parts series:
For small spaces, an interesting option is barrel planting. It's a good system for potatoes, strawberries, onions and garlic, or combinations of them. The main characteristic of barrel planting is the holes on the sides that allows for more plants to be added on the barrel walls.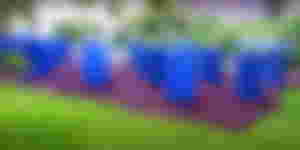 Because water is such an important resource, I want to end this article with an introduction to self watering systems. They work very well for dry climate as water is on the bottom and away from evaporation surfaces. Of course they work well in all climates,but it's in dry climates where they become an invaluable resource.
The self watering system includes a place to hold water, and some kind of wick to moist the soil as needed.
From this same concept there are many options. The first one I came across was the kiddie's pool system which morphed into the grow bags system later on. I use self watering for the first stages of my plants always. I don't plant seeds or start cuttings without self watering of some sort (usually the not so fancy system of the cut soda bottle).
The following is a video comparing options. It's broad enough to give you an idea. I don't completely agree with some of the practices (buying potting soil and covering with plastic for example), but it's a really good way to see what's out there and the results they got.
As you can see, there are many different forms to create a garden in Zone 1 besides the traditional rows, which have a better management of borders and space. Main things to consider are practicality, the requirements of the plants we want to use and the limitations of the space and water.
Raised beds are a good option for zone 1. They do require sometimes more water than ground level, but it's not a problem as could be in other zones if we have a roofed place nearby as we can and should collect water and setup an irrigation system. If we use the hugelkultur trick of adding wood inside the planters, we have better water retention, and if we add small or not so small worm-bin systems, we have additional ongoing fertility.
Thanks for reading.
All comments are more than welcome.
Images:
Cover image: https://ar.pinterest.com/pin/534661787006216026/
Image 1: Stock photo, Canva.
Image 2: Wikipedia commons photo. Photograph by Clem Rutter, Rochester, Kent. (www.clemrutter.net). - 
Image 3: Video