If you find this article unusual, it is because I am breaking up with Bitcoin Cash already. 😂 Kidding aside, as I was scrolling on my profile, I figured that I've been writing so many articles about BCH already. So this time, let me talk about something that I love, which is food, especially exotic ones. 🤤
I am not a picky eater. I can go from sour to salty, from sweet to spicy. But when it is something exotic, these foods are my top 5 favorites.
Balut is a Filipino term for a fertilized developing egg embryo that is boiled and eaten from the shell.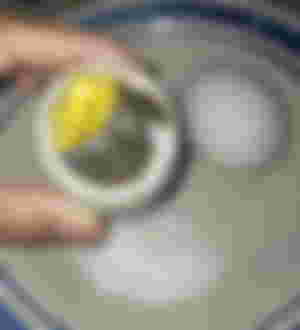 Among the exotic foods out there, Balut is my number one favorite. I have shared this on noise.cash before that Balut is like my comfort food. I eat it when I feel sick, and after eating one or two, I feel good already. I can only eat 2 pieces because I believe eating too much of it could be dangerous.
Isaw is a popular Filipino street food dish consisting of marinated, boiled, and grilled chicken intestines which are usually coiled and skewered on a stick.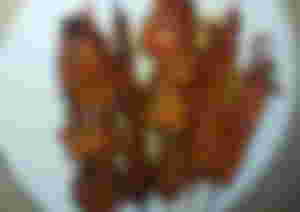 This is my second favorite exotic food. Others don't like eating it but I can go on eating it the whole day. I just love how tasty it is. 🤤😂
(The photo above is an isaw and helmet.)
In the Philippines, no chicken part is wasted. So as expected, the chicken head is also one of my favorite parts of the chicken. I love it when it's cooked as adobo and when it is grilled.
After an outer layer of hard skin is removed, most of the edible tissue on the feet consists of skin and tendons, with no muscle. This gives the feet a distinct texture different from the rest of the chicken meat. Being mostly skin, chicken feet are very gelatinous.
Chicken feet may sound weird to eat but it is also one of the best parts of the chicken. It can be cooked as adobo or it can also be grilled, like the isaw and helmet. I love it most when it is grilled and dipped into a spicy sauce. 🤤🤣
Shaped in squares and placed in skewers that are served hot off the grill. Betamax has a liver-like texture and is often enjoyed with a good dosing of barbeque marinade and vinegar.
I never liked it at first, but when a friend introduced this food to me, I started to like it, making it one of my favorites.
The left side is a Betamax. The one in the middle is a helmet and the right side is the isaw. 🤤🤤🤣🤣
I also want to add Salagubang (June beetle or June bug) and Palaka (frog) to my list of favorite Exotic Filipino foods.
I don't actually know why I'm writing this article because this is nonsense. I just hope you had fun reading it. 😂😂
PS. If the robot won't tip this, I totally understand why. 🤣