Facts About Ibadan
Ibadan is the third Largest city in Africa after Cairo and Johannesburg. Ibadan is the third most Populous city in Nigeria after Kano and Lagos. Ibadan City alone has a population of 3,720,643 people (2006 census), with this more populous than States like, Enugu, Gombe, Osun, Cross-River, Sokoto, Ondo, Kebbi, Edo, Benue, Bayelsa, Abia, Kwara, Adamawa, Ebonyi, Kogi, Nasarawa, Taraba, Pleatue, Ekiti, Yobe and Zamfara (2006 census)
LOCAL GOVERNMENT AREAS IN IBADAN
Ibadan has 11 recognised Local Government Area with an Average of 338,462 people per L.G.A as against 150,000 people per L.G.A of Federal constitution recommendation, the Nigerian Constitution stipulate 14 L.G.A for provision to create a state. Ibadan North" L. G. A. is one of the first four most populated L.G.A in Nigeria with 856,988 people and Oluyole 734,377 people (2006 census).
Ibadan has 5 metropolitan L.G.A namely Ibadan North, Ibadan North-West, Ibadan North-East, Ibadan South-West and Ibadan South-East
Ibadan has 6 Urban L.G.A namely Egbeda, Oluyole, Ona-Ara, Lagelu, Akinyele and Iddo. Ibadan has its oldest L.G.A as Oluyole L.G.A and Lagelu L.G.A
More facts about IBADAN 👇👇👇👇
Ibadan is the Capital of Western Colonial Administration 1893 and also Western Region since 1939, Ibadan operates the most orderly and peaceful monarchy system anywhere in the whole universe. Ibadan hosts the very first University in Nigeria and the first and the best Zoological Garden nationwide (in the University of Ibadan campus).Ibadan cover a total Area of 3,186 sq. km (1,195sq miles) close to the whole of Lagos State 3,348 sq.km. Ibadan has 7 Federal Constituencies as against constitution stipulation of 6 to create a state
Ibadan puts Oyo State as the 4th largest economy in Nigeria. Ibadan is Nigeria's 3rd cheapest city to live.
Ibadan has a Federal Airport (Alakia), boarding passengers to cities like Kano, Lagos, Abuja, Benin,Port Harcourt etc.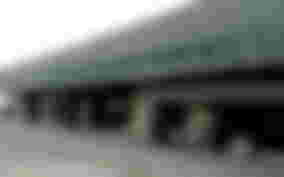 Ibadan has 4 Government Reservation Areas (GRA,as we call them) – Iyaganku, Jericho, Onireke, and Agodi.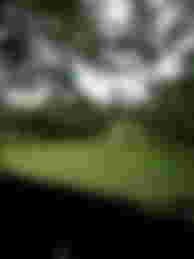 Ibadan hosted the first Housing Corporation in Nigeria that built the first housing estate in Nigeria,Bodija Housing Estate.
Ibadan has the oldest Surviving Newspaper in Nigeria (Tribune Newspaper). Ibadan hosts the first TV station in the whole of Africa 1959 as WRBC, later WNTV/WNBS and now NTA Ibadan
Ibadan has 7 Television stations (Galaxy as the first private station in Nigeria 1996, NTA, AIT, MiTV, BCOS, Channels Ibadan and Silverbird Ibadan).
Ibadan has a whopping 14 Radio stations operating in the same city; namely Fresh FM, Splash FM, Inspiration, Premier FM, Oluyole FM, Lagelu FM, Star FM, Space FM, Diamond/UI FM, Naija FM, Radio Nigeria, Amuludun FM etc.
Ibadan's house-numbering, system for postal delivery using the cardinal points, N, S, E, W, SW,SE, NW, and NE is the only one of such postal codes in Africa, designed by the British.
Ibadan hosted the first fruit canning factory in Nigeria, Lafia Canning Company, established and owned by the Western Nigeria Development Corporation, and supplied by the citrus and pineapple farm of Apoje, near Ijebu Igbo (in present day Ogun State).
Ibadan consists of several almost-independent, self-sustaining big communities:
• The City itself
• University of Ibadan campus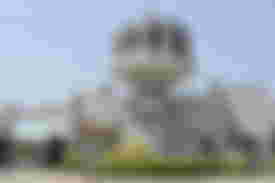 • The Ibadan Polytechnic campus.
• The University College Hospital (UCN) community.
• The Moor Plantation Community, including the IAR&T campus.
• The IITA community
• CRIN community
• The Nigerian Railway compound and living quarters
• The Odogbo Barracks community of the Nigerian Army
• The Lead City University campus
• The religious communities of Immanuel College and the Dominican Community.
Ibadan is the only city in Nigeria that has over 15 Federal Tertiary Institutions/Research Institutes,namely:
1. University of Ibadan, formerly University College, Ibadan,1948 (Nigeria's Premier University).
2. Nigeria Institute for Social and Economic Research, (NISER)
3. Institute for Agricultural Research and Training (I.A.R &T) Moor Plantation
4. National Institute of Horticulture Research and Training (NIHORT)
5. National Cereal Research Institute (NCRI) 1978
6. National Root Crop Research Institute (NRCRI)
7. Forestry Research Institute of Nigeria (FRIN)
8. University College Hospital (UCH) 1948, including School of Nursing.
9. Federal School of Statistics 10. Federal School of Hygiene
11. Federal Co-operative College
12. Federal College of Agriculture,1921
13. Federal College of Animal Health and Production Technology
14. Federal College of Forestry .
15. International Institute of Tropical Agriculture, IITA (an international/global Institute)
16. Cocoa Research Institute of Nigeria (CRIN)1976
17. National Institute of Science Laboratory Technology (NISCLT)
18. Ibadan Polytechnic (owned by Oyo State) but started as the National College of Science and Technology
Ibadan has several private higher institutions of learning such as:
• Immanuel College of Theology
• Lead City University • Ibadan City Polytechnic
• BOLMOL Polytechnic
• Dominican University
• Tower Polytechnic
• All-Ibadan College of Education
• Mufu Lanihun College of Education Ibadan has the Largest Supermarket in Africa (Shoprite Ibadan Ring-Road branch).
Ibadan has the first stadium and International Stadium in Nigeria (1945) the Liberty Stadium (now Obafemi Awolowo Stadium) with 35,846 capacity.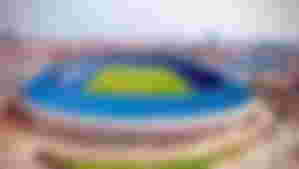 Ibadan is the home of Book Publishers, having over major 20 printing companies i.e. Oxford University Press, Ibadan University Press, Heinemann, Evans, Spectrum, Bounty, Odua Press, Macmillan etc.
Ibadan hosts the Regional Headquarter of Central Bank Of Nigeria, Dugbe, under which states like Ondo,Delta, Ogun, Kogi,Edo Ekiti, Ilorin, and Oyo operate. An Ibadan man, Mr Taiwo Akinkumi designed Nigeria Nation Flag (1959).
Ibadan has the first tallest building in Africa, "Cocoa House" 1952.
Ibadan hosts the first set of Secondary schools in Nigeria 👇👇👇👇.
• St. Anne's School, Molete 1868,
• Ibadan Grammar School, Molete, 1913,
• Ibadan Boys High School, 1938,
• Government College, Apata, Ibadan 1927,
• Queen School, Apata, Ibadan 1956,
• St Patrick Grammar School 1962, • Ibadan City Academy, Eleta, 1946,
• Wesley College, Elekuro, (a teacher training college)1905,
• St. Theresa's Girl School, Oke-Ado, 1932,
• Yejide Girls Grammar School, Kudeti, 1956,
• Loyola College, Agodi,1954, • Lagelu Grammar School, Agugu,1958
• Igbo Elerin Grammar School, via Ibadan, 1957.
Ibadan is the city with the highest number of Professors in the whole of Africa.