"What is all this Dave? Why do you keep coming home late just every single night? You no longer create time for me and your son Kelvin anymore. What has come over you?
Stella had asked David almost at the point of tears.
Stella!
I have told you times without numbers., It's work that is making me stay up so late at night. I have to work extra hours of the day just to complete my task so I don't get sacked.
David replied back.
Sacked?? Really., wow!
You know what Dave., I'm beginning to over suspect your excesses this time. You no longer regard me as your wife., You don't keep to our weekend dates for 2months now. I have tried talking to you countless times about this, but all you tell me is work, work, work!
I just hope you aren't cheating on me!
At this very statement., Stella made her way out of the sitting room.
Dave kept staring at the already vanished shadow of Stella. He couldn't believe what he was hearing from his wife. The very woman he had spent 5years of his life with, felt he was cheating on her, how pathetic!
David sank into thoughts. He kept thinking and thinking. What was he supposed to do now? This was the same wife that helped him to his feet as a young man, and she was like the last person he wanted to ever lose in his life. But what was he supposed to do?
It was a weekend already., So he decided to take the rest of the next week off to make things right with his wife and son.
That Sunday after church., While the couples were in the sitting room watching a movie., Dave tried bringing up the matter to be discussed, but Stella wasn't ready to entertain such. According to her, he was complicating everything, and she was beginning to lose trust in him. If he couldn't find or spare 5mins to give her a call when or not he would be staying late at work, or even during the day to ask how she was doing, her and his unborn child. Then she Didn't know what else he could possibly do for her except hustle for money.
All she said had caught Dave really hard, and he kept apologizing to her.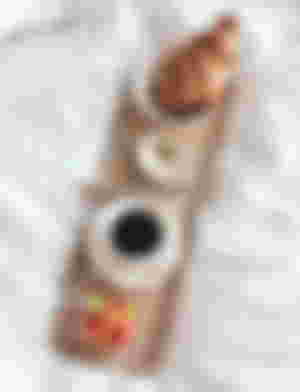 The next morning, he decided to give her breakfast in bed. Stella wasn't expecting any of that, so when she was woken up by Dave, she was excited and surprised too.
"When did you start making breakfast., Let alone serve me breakfast in bed?
She had asked with eyes widely open.
"Ohh babe, that's to show I can do anything I want for you to be happy".
" So you mean you could do all these, and you never for once gave me this pleasure since 5years, Dave are you this mean?
Stella asked smiling and trying to play the victim's side. While they eventually started smiling and laughing at themselves.
Dave had stayed home all day, assisting his pregnant wife with chores, laundry, and doing the dishes while she cooked. I'm sure you know what all these means to a lady.
Stella once again felt fulfilled and happy. She had found love again in the eyes of her husband. To her, her marriage was gradually returning back to blissful and leaving the former sour nature.
These and more repeated for the whole week, till Dave resumed work the following week.
Days later, Dave had come home telling her he was posted to Lagos to oversee the building going on, on the company's newly acquired site. And he was meant to leave the next morning and would be back the next weekend. Stella didn't feel so good about it., But what could she do? She just had to reassure him of her love and prayed for him for Journey mercies. So in the morning, Dave had set out for Lagos as he told Stella.
Two days passed, and not a call or text from Dave. Stella had begun to feel worried. But she just decided to wait up till the third day and if nothing, she would go to his company and ask his secretary if they had communicated with him recently. Later that day, Stella decided to go get some groceries at a nearby store, and just then, she came across her old family friend that had been out of the country for a great while.
Franca and she exchanged pleasantries and she had asked her about her trip to Canada and when she got back. They talked for some time when she asked Stella about her husband Dave.
"Dave is fine o, just scarce these days because of work yunno!
" Wow, sorry dear, men always get scarce when looking for money. Did you say he traveled to Lagos? "
Franca asked a little bit inquisitive this time.
" Yes, he did. He has been out for 2days now.
" Wow! Okay, hope you both are keeping in touch., And how is Kelvin doing? "
" Kelvin is doing well dear. The fact is, Dave hasn't spoken to me since he left that morning. I'm getting scared, what if something has happened to him. I would report to his company by tomorrow if he is yet to call me or pick my calls"
Stella had said emotionally.
They had soon gone their separate ways back home. When a call came to Stella that Kelvin was in the hospital.
Jesus!!
She exclaimed, dropped all she had bought and ordered her driver to take them home, and rushed to the hospital.
Kelvin had been hit by a car while coming back from school. Luckily for him, he didn't sustain any internal injuries, just some minor fractures which would take some days to heal.
Stella stayed all day at the hospital, praying, while the doctors were nursing Kelvin back to health. And still, she was unable to get through to her husband.
2days passed, making it 4days, she hadn't still heard from Dave and was unable to go to his company because of kelvins health.
She woke up to her phone ringing by 10:30 am that Wednesday morning. She had already missed 5calls and behold, it was Franca.
Hello babe, wats-up?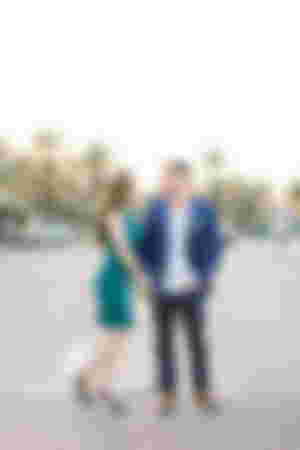 "Stella, I'm good. You wouldn't believe what I just saw now. "
" What did you see that's making you jilt like a frog "
" Stella., I just saw dave coming out of the Chinese restaurant here at Trans Amadi Road with a lady.
See, I'm not trying to blackmail your husband, but believe me, dear, there is more to what those people have. The way she was seductively dressed up, it didn't look to me like they were out for work or something official. I don't know but., I think your husband is cheating on you.
At this, Stella's heart dropped.
How could dave do so to her??
"Are you still there Stella? France asked from the other end.
"Ye.. yes. I am dear.
Stella replied shakily.
" I would send you their photos right now. I really thought dave traveled to Lagos., But it seems he never did travel anywhere.
"Okay" was only what Stella could say and dropped the call. Just then, the photos of Dave and the anonymous lady popped up, and she checked it out immediately.
Jezz!!
Patience!!
With that, she blanked out.
...to be continued
All images are from Unsplash.com
Thanks for reading and don't forget to drop your comments and predictions, stay tuned for the next part as we leave it all in the hand of the Almighty
@Ebizz productions 11 Oct 2021