Hello everyone, first of all, I hope you are doing good. I am looking for someone who could sponsor me to continue publishing and sharing you all my knowledge about theories, poems, events and any other articles, which is helpful probably in acads. Please do subscribe to. 🙏
---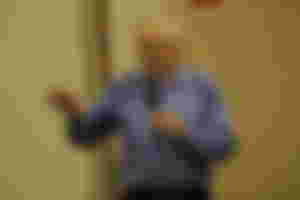 The article "Communication Theory as a Field" wrote by Robert T. Craig, emphasizes the theorists' decentralisation of their works or theories. In other words there is no specific and general meaning of communication theory as a field and basis that they would probably refer of. Morelike, the theorists made their own theory in separate realm of study. Although communication theory is so rich in ideas and it's scope is so broad and lots of theoritical anthologies had been published and still flourishing. The only problem is that there is no what we call a field of communication theory study. Before we go upon the arguments and other ideas correlated in this matter and perhaps with other supporting details from other sources, let us first know the meaning of communication theory for us to have an idea of what are inside of the latter part of this essay. So the word communication is concerned with communication theory that's why it is important to be clear about the term communication. Our view of this word is quite different from what communication scholars beliefs. To us, it's just a simple interaction with others but to the scholars, on the other hand, they defined it as a process by which people interactively create, sustain and manage meaning (Conrad & Poole 1998). That's why communication probably depict the image of the world and the people living in it. The term theory simply provides an abstract understanding of the communication process (Miller 2002).Comparable, it plays the role of a lens which we use to clearly view and understands something. Further, we consider communication theory to be any systematic summary about the nature of the communication process (Dainton 2004).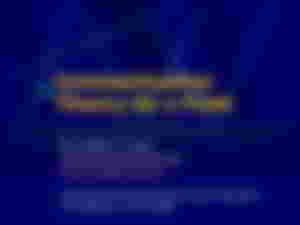 Littlejohn and Foss (2008) defined a theory as "an organized set of concepts, explanations and principles of some aspect of human experience". The existing body of communication theory, which stems from a long line of interdisciplinary subjects such as rhetorical, psychology, sociology, anthropology, and many others (Beniger 1990; Littlejohn and Foss 2008) explains complexity of human communication in detail, yet it has proven difficult to comprehensively integrate and unify these multitheoretical canon of theory (Craig 1999: 131).
"Communication theory is enormously rich in ideas that fall within its nominal scope. [Yet] we appear to be working in separate domains and communication theorists agree nor disagree about much of anything. There is no canon of theory to which they all refer. There are no common goals that unite them, no contentious issues that divide them. For the most part, they simply ignore each other" (Craig 1999).
From the said above that has been quoted, it simply explains the multidisciplinary origins of the communication theory. I argue that communication theory can't be considered as a field of study considering that there is no unified body of communication theory or classification system that would properly make a coherent organization of communication theory. Moreover, Craig said, there was evidence of strands of ideas that "emerge, split, recombine and spread across disciplines", which become evident when examining the multidisciplinary origins of existing communication theory.
Robert T. Craig (1999) developed a metamodel called seven traditions of communication theory (includes rhetorical, semiotic, phenomenological, cybernetics, social psychological, socio-cultural and critical traditions) to address the lack of theoretical unity in communication theory. These seven traditions are essential and was made or designed as constitutive metamodel which can create "a conceptual space" for different theories to engage in meta-discourse in order to achieve dialogical-dialectical coherence theoretically diverse field of communication theory (Craig 1999: 124). The seven traditions can also be used as a teaching framework in which students can apply the traditions to various communication contexts and problems and develop renewed thinking about communication theory as a coherent academic field (Craig 2015: 357).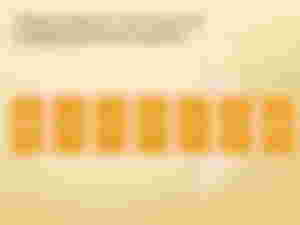 Rhetoric tradition views communication as an art of practical discourse. On the study of Ms. Princesita Timonera which is "the Rhetoric of President Duterte's Speeches and the Aristotelian Conception of the Rhetoric and Public Sphere". She said, President Duterte has become known for his tough talk. Most of his speeches were extemporaneous and off the cut with a dash of expletives when he feels strongly about a topic. Furthermore, The President was fond of cursing in his speeches yet as President, Filipinos hang on to this every word, listen to his anecdotes and cling to his promises and aspirations. This discourse is just an example which cored on rhetoric tradition.
Semiotic theory of communication is the process with usage of language and signs this includes most commonly the nonverbal communication which uses sign languages, facial expressions, gestures and many others. So, we usually use this kind of communication when we are conversing with people with disabilities like talking to a deaf, because they can't hear us that's why sign languages was used for them to know what we really want to convey. The problem in semiotic theory is that we can't avoid the emergence of misunderstanding or misinterpretation of individuals due to difference in understanding codes, symbols and signs. The case in the Philippines that has in relation to this one is the teaching of deaf children
Phenomenological tradition helps to understand the communication as the experience of self and others in a dialogue. According to this tradition, furthermore, all that humans can really know is that which they experience and personally interpret. It's an intuitive process of observing phenomena as they objectively are, and assigning meaning to them based on the feelings and perceptions elicited during a life experience (Littlejohn & Foss 2008: 38; West & Turner 2010: 30). The example of situation correlated to this is
Cybernetics tradition views communication as the flow of information. It de-emphasize the differences between human communication and other kinds of information processing systems. In this communication theory that was developed at mid 20th century from electrical engineering. I think there is already the presence of other communication systems like computers and other technologies.
Sociopsychological tradition is a social interaction and influence of communication. The psychological factor affects the communication process often with little awareness by communicators of the underlying causes at work. The research work by Maria Elizabeth J. Macapagal and Jasmin Nario-Galase which titled "Social Psychology of People Power II in the Philippines" will show us the sociopsychological kind of situation. This research looked at the nonviolent process of the Philippines' People Power II, using first-person observations and newspaper accounts. The social psychological nature of this contemporary phenomenon is explained in terms of subjective experiences of the activists, organizational features of the political movements, and collective behaviors involved in active nonviolence. During people power II, participants felt angry, afraid, stressed and yet happy. Psychological antidotes to fear were filipino cultural dispositions such as bahala na (Leave it to God), lakas ng loob (inner strength), and one's Christian faith.
Socio-cultural tradition: It views communication as a process of interaction that produces and reproduces shared meanings, rituals and social structures. In this tradition, however, interaction is viewed from the standpoint of the society and not as individual as it is in the sociopsychological tradition (Craig & Muller 2007: 314). The example of this is "The Socio-cultural Situation in the Philippines" by Nestor Castro PhD. On the subtopic there which is the overpopulation and poverty he said, while the economics of the neighboring countries in Southeast Asia grew, such us those of Singapore, Malaysia, Thailand, Vietnam and to some extent, Indonesia, the Philippines continued to experience economic difficulties. These economic problems included the high incidence of poverty, the unequal distribution of wealth, the diminishing buying power of the Philippine peso, high cost of the commodities, lack of basic services and the presence of slum communities in urban centers.
Critical Tradition: this theory views communication as a discourse in which implicit assumptions behind what is said can be freely discussed and mutual understanding can be achieved. An associate example of this is that what is happening inside a forum or assembly. Just like in an assembly of the student organization which they give a chance to the body to discuss what is the agenda and then the president or presiding president ask for approval or objection in an specific matter of order, if the body doesn't approve then the discussion starts so there is now the presence of debates and arguments fighting for their sides but this debate doesn't really means that they want a commotion rather they just want to express themselves and their thoughts and afterwards to have a unified decision regarding such matter of discussions.
From the article that I have read and critically analyzed with the help also of other sources thus, it enlightened my knowledge about communication theory because from what I've learned while reading the article was just new to me, what I mean is that I didn't know that there are lots of theories towards communication theory however it is still not yet considered as a field of study according to Robert Craig and I agree with his arguments. There is no field of study on communication theory because there is no general concept of it and the theorists aren't unified.
Therefore, as I've evaluated the seven traditions that Craig was made to have a coherent theory - it is really useful and it sum ups yet he still made a conceptual space for different theories. Thereupon, he made a successful theory which organises and unifies multidisciplinary theories by formulating these seven traditions. Each of these traditions shows uniqueness in character and conceptualizing communication nevertheless there is still common goals and contentious divisions among the seven traditions.