Part 1: 10 Fun Facts to Enjoy Old Dubai Street.
Introduction:
I considered myself as a lucky one despite circumstances in life I faced off. Everything that happened to me has a great impact on what I am becoming and pursuing me to do a talent that I keep still working on. Learning is a never-ending process. We cannot depend on something which is stagnant. We should be open to changes since CHANGE is the permanent thing in this world. In this another entry of my Travel blog, I will show you the great shots my boyfriend had when we did Street Photography in Dubai. I really like doing this aside from being fun but what's important is that what lessons I learned along my journey. There are varieties of fun facts on how to enjoy yourself in the street but today I will share my top 10 during my visit to different streets in Dubai.
No. 1
"THE SPICES"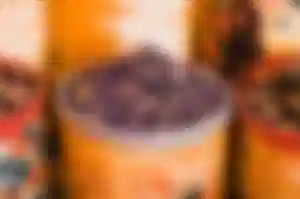 In my 23 years of existence by the year 2016, I started to taste sets of flavors through the aroma of spices. It was not easy to adjust when it comes to foods from a foreign country I am going to live to begin a new career in life. I have to learn how to accept Arabic foods or other nationality's food preparation because this is how I show respect for them. Having an Emirati brother-in-law who is a husband of my sister is an advantage for me to know more about their cuisines and try to eat their top foods. By that experience, I am now open to trying spices. For a specific place where to find these is in Dubai Spice Souk where you can see the range of spices including from other countries.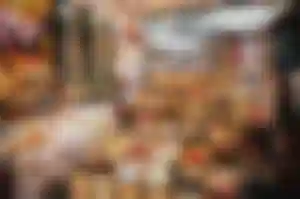 The popular one is from India. As a fan of any kind of Biryani such as chicken, lamb, grilled kebabs, and more I slowly learn the ingredients of it. One of my favorites is turmeric , lemon balls, and cinnamon. This is a perfect place for those people who love to cook and make their own kind of version recipe because the availability of spices is good to help. The good thing about the spices, they are naturally made and way even more healthy.
No. 2
"A LANTERN TO BRIGHTEN UP"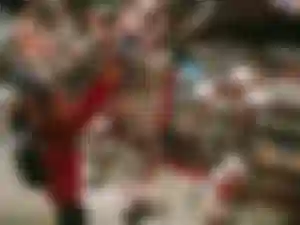 These are the street lanterns in Dubai or commonly known as "Fanous" which is a lamp light with its great designs and colors. It is one of the symbols to celebrate during Ramadan. In Muslim, they are starting to light it up for their holiest month. In this modern life, these are no longer use as their main source of light instead, a traditional lamplight or decoration.
No. 3
"DUBAI FABRICS"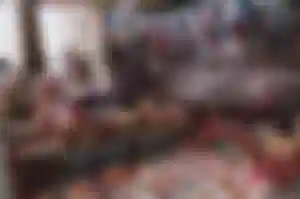 There are many textile shops scattered around the old Dubai. A sort of fabric that has different colors, patterns, and designs. This is a perfect shop for ladies out there who is fond of this kind of type. Your eyes will be amazed by the spectacular prints which are good for the eyes. In addition to this, through traveling this place you will know what are other countries design for their national dress. Each design or symbol represents their country.
No. 4
"DUBAI, THE CITY OF GOLDS"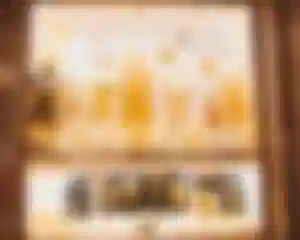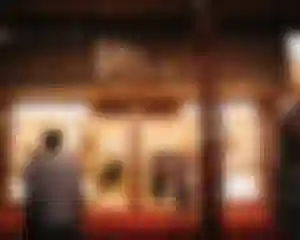 My first ever visit Gold Souq is in Sharjah. I was really shocked at first because it was composed of two big semis look like a mosque but when you enter inside it's a hundred shops related to gold jewelry. I met our kababayans (fellow Filipino) there and they were very entertaining and even gave discounts to us. If you are in my situation you will feel confused about which one you are going to choose since the designs were fantastic. It was displayed by category according to your taste in jewelry fashion. I am happy to see how responsible the sellers are and can you imagine there is no security staff to overlook the properties. Instead, they were calm and trust the government rules if ever there are tragic or unexpected happenings may occur. People are highly aware of what they expect when they did something unacceptable.
No. 5
"A GOOD PLACE TO RELAX"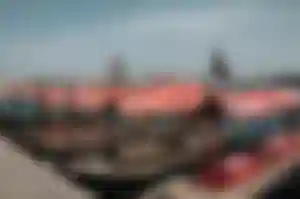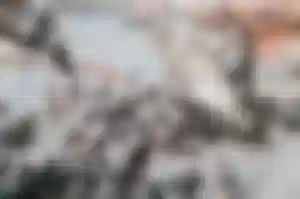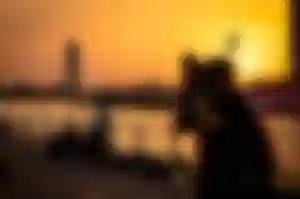 Raise your hand if you are a sunrise or sunset lover. This is the place where you belong if you love to wait when the sun rises or sun setting down. Aside from the beauty in the sky you will get relax by breathing fresh salty water from the sea. It is good to freshen yourself watching these flock of birds and the amazing skyscrapers which is a perfect combination to appreciate the beautiful scenery. After a long tiring walk roaming around Dubai, you can sit, eat, and get calm of its purity streetscape. It is more fun to share your food or feed the birds which creates a great bond between humans and animals.
Be updated for the part 2 of this post😉
All photos were owned by : Henry Heredia
Gear: shot with canon 80d using 18-135 kit lens
🌻🖤THANK YOU FOR READING🖤🌻