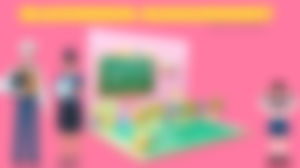 Teaching is my passion since when I was small. I could still recall how I played with my cousins and friends. They were my students and I am their teacher. We went to the garden and used the banana leaves as our writing pad and thin twigs as our pencils. I missed those days and I am grateful because I was able to experience those kinds of childhood memories. As we can compare in the new generation, it is far beyond my past experiences. High technologies made students and children work fast and easier but still, we are looking for its advantages on how it gives impact to each learner.
It was the year 2014 when I was an official English teacher in a private school in my city. I was questioning myself at that time if I can really do it? Am I really ready? 4 years of studying and practicums were enough to let me face the new chapter of my teaching career? I was driven by doubts and fears but in the long run, my experiences from bad to good helped me to overcome and learned from them. That's why today, I am sharing some strategies on how to create good classroom management.
When I went abroad and work in one of the best schools in Sharjah, United Arab of Emirates, I had lots of realizations and lacks for me to widen my knowledge that my experiences in my own country were just one fourth and I have to fill the cup with knowledge, skills, experiences and meeting new people. I was so glad that I was able to work in the International school for 4 years and whatever I learned from them, I will share and help anyone especially those beginners in the field of teaching.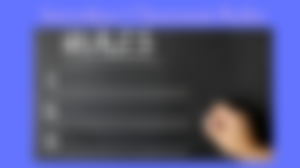 If you wanted to be an effective teacher, setting classroom rules contributes a lot. Mostly this is created and implemented on the first day or first week of the class. If you are planning to set rules it is better to implement them in the beginning because they will be aware and conscious of what are the do's and don't's inside the four corners of the room. I would like to suggest letting your students decide what rules they wanted to have in the classroom and later on you will finalize it if they're fine or need to change something on it. Through rules, it creates boundaries between the teacher and the students. Students must know their limitations and aware of how to behave and act properly inside or outside the classroom. These rules can simply discipline the students and they may possibly be brought it at home then it will to good or positive feedback. It is a great feeling seeing your students change and willing to become good students. As a teacher, we must not create very strict rules because it might lessen the confidence of the students to speak up or decreases his or her social interaction because it's bear on his or her mind that he or she must be conscious of something and not create a single mistake. If he or she did, well a proper approach must be processed not in a harsh way.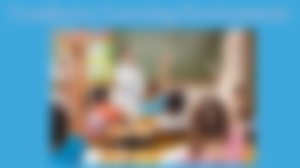 Parents are sending their children to school with their full trust of the institution, administration, and teachers that their kids will learn and develop at school. I may not a parent yet, but I can see and feel their sacrifices on working so hard just to provide a good education to their children, and if I am one of them? I would do the same. With a great force of teachers and institutions, they are trying their best to give quality education to the students and one of them is to have a conducive learning environment. We assure that when the students enter and leave the class, they brought something good to their homes.
Based on my experiences, the classroom we are having with 18-20 students per classroom was spacious and this is important. Having a spacious classroom can give you the opportunity to set up an educational classroom. For example Subject boards for English, Science, Math, Arts, Values education and so on. The students must be surrounded with sets of subject matter to provide a variety of topics or lessons and this must be changed if possible by week. Organized cupboards and learning resources must be categorized and arranged accordingly. I can still imagine how our classroom looks like. It was like a jungle full of learnings. We hanged their works and the students love to see their outputs. Teaching in the middle east required an air conditioner because possibly everyone will be dehydrated because it's too hot and as we all know that this can affect student's mood or behavior. Again, the learning environment should be evolved with sets of learning activities, good lighting, and especially far from the noise for them to concentrate in the classroom.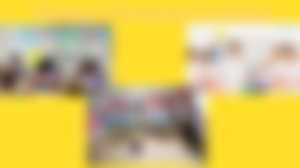 Image source 1: https://www.quizalize.com/blog/2018/03/02/classroom-games/
Image source 2: https://www.teachhub.com/classroom-activities/2018/08/5-classroom-activities-to-improve-listening-skills/
Image source 3: https://www.canva.com/learn/interactive-classroom-ideas/
To achieve good classroom activities, it must start with a proper plan from the teacher. The teacher itself is the one who plans to make everything works out. As a teacher, if you are planning to give an activity to your students, you must be knowledgeable enough of what you are doing and how it will end. You must know its mechanics, rules, or instructions for your student to follow. We have to make sure that we provide the instructions in a clear way and concise. I am showing you some classroom activities that might happen in the class. You can see three pictures above. In the first picture, the teacher was able to conduct an ICT class where her students use technologies such as tablets, ipads, or computers. I was shocked before because in year one, we already introduce to the students about the parts and how to use computers in a basic way. I can say that these kids were so lucky to experience it at an early age. During my primary days, there were no technologies like computers or desktops had been introduced and I can see how this creates a big help to the students when they rich higher grade levels.
In the second photo is, the teacher lets the students get involved in the activity individually. He made a great idea to let them experience one by one to make it more effective but this is only applicable if you are having fewer students and of course allotted time on that activity. The next one is, it's an art class and we all know children or students love it. Art class is a bit time-consuming especially if you are with the younger ones. Some still needed your help or assistance like drawing lines or even cutting using the scissors. Through this, you are teaching the students the materials to prepare, steps needed to follow, and what will be the outcome of that specific activity. This is a very good example of hands-on activities.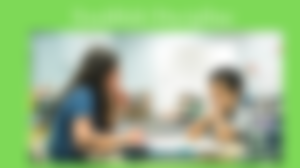 Aside from being thankful for the life that God gave me, I am grateful as well to have "Patience" with my students. This is the key to test that if your passion for teaching is pure and real. Now some of you will ask me if how I was able to handle students with different behaviors? well, I can say to you that you will connect with them and discipline. I am going to give different scenarios and strategies on how I was able to get the attention of my students.
If you have students who cannot control touching, hurting, or taking things from his or her classmates, the first thing you have to do is to talk to them. Tell him or her that it is not good to hurt other classmates we are all here in the class to protect and spread love . Let him stay alone on his chair with his table but still part of the discussion in the classroom. This will take 2-3 minutes only. Observe if he or she makes silent.
If you have a student who keeps on talking and not listening in the classroom, move him to the reading area and let him or her read storybooks out there. We don't need to give punishments to students, instead, give a set of activities where he or she can learn even more.
If you have a student who always cries most of the time. We have a separate room for them to send and there are two assistants who will talk to him or her. Makes him or her calm and provides hands-on activities to entertain and learn.
You can use the behavioral chart to let them see their level of behavior inside the classroom. For example a traffic lights. Green means outstanding students, orange is good students and red is a warning.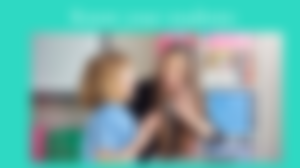 I highly recommend this to all teachers to know better your students. We are not just there in the classroom to teach, give assignments and leave. I am the type of teacher who wants to know my students more not just about their capacities but also their weaknesses and how to help them to overcome them. I would love to share my experiences for my 7 years in teaching. (I will not mention their names for privacy purposes)
In my first year as a teacher abroad, I cannot forget a student of mine who is fond of Spiderman. From pictures, things, and videos, he is happy to see it. He has difficulty in speaking and delayed to comprehend but I can see his eagerness to learn. Later on, I found out from his mom that he has epilepsy, and letting him play outside in hot weather is not good for him. So I sacrificed my all break time in a day to be with him in the classroom. I eat with him, played with him, and talked with his favorites. It took me one year but it's all worth it. To hear thank-yous from his parents was enough for me to keep moving forward. I am happy to meet him on my journey.
In my second year, I met another cute boy. Every time he arrived at the school early in the morning, he will go directly to the canteen and bought lots of food with him. I wonder why he is buying if he has his own snacks prepared by his parents. I was able to have an opportunity to talk with the parents and they shared to us that he is the only child and these parents were praying for a decade to have one. That's why they give whatever their son wants and needs. Through this, we have an extra big money allowance to buy whatever he wants. I love to sit with him during lunch break, and from what I have observed, he will not eat all his food or not even finish everything. For example, he bought 4 packs of orange juice and 3 croissants. He will sip on each of them and take a bite on it. I addressed this to our team and it was found out that he has a sensory deficiency. It takes him more than pieces of that specific food until he is satisfied with the taste of it. From that discovery, I was able to understand him and what he went through it. He is a very sweet and loving student. He likes to make funny jokes all the time who made my day more fun. When the term ends, his dad shared with me how he loves me and talks more about me in their house and he still kept the diorama we made in our free time and displayed it in his room.
I am so happy today because I shared lots of lessons that are effective to make successful classroom management. I am hoping as well that we teachers, must fulfill our roles in the school and connect to each and every one. Have a great Monday everyone. See you next time!