4 Ways to cook shrimp-A quick ideas🧑‍🍳🦐🦐
This is the most special Shrimps recipe I cooked. There's a mystery flavor behind this. First, I made my own siomai sauce using blended garlic, red onions and chili flakes to add spice on the menu. Second, I boiled at least 3 medium sizes of corn which you can slice into 4 pieces in one corn. For me to add a bit of sweetness I mixed a whole pack of longganisa that are sliced in horizontal. The good thing about making this is that you don't have to worry much about how to get the perfect taste since the siomai sauce and longganisa made the food more flavorful.
SHRIMPS WITH CORN AND LONGGANISA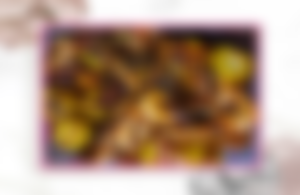 The second one is a Spicy Ginger Shrimps with scallions. It is a quite unique way of cooking this because there is a twisted flavor. I know it is unusual to add ginger paste in this recipe but I am looking more on the good benefits of ginger. As far as I know, ginger is the best alternative medicine that can relieve gastrointestinal irritation. To share some facts about me when it is food-related, I am a good consumer of scallions. It is like every menu I make; it has to be always there. I am getting addicted to adding it day by day.
SPICY GINGER SHRIMP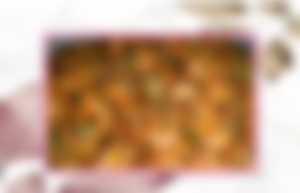 This is the simplest way to cook shrimps. It is a Garlic Butter in flavor. To be different and easy to eat, I decided to buy a peeled shrimp for a change and less hassle. Actually I do not like to sip on shrimp's head like most other people do maybe I am not just used to it. I added some ground black pepper to lessen the fishy odor. Every single bite of it, you would really love its sweet and juiciness.
GARLIC BUTTER SHRIMP
I put a lot of work into preparing this. In food preparation I am proficient in the kitchen so the first thing I will do is to remove the heads and shell coverings then devein shrimps which is safer and cleaner. I used scissors to cut the middle part of the shrimp and flatten it. I marinated it using the Crispy fry mix for about an hour. To achieve perfect crispiness, spread shrimps on the cornstarch and soak to beaten eggs vice versa then dip in the oil with the low heat. You can pair it up with varieties of sauce but I prefer with Spicy-sour garlic sauce.
CRISPY FRIED SHRIMPS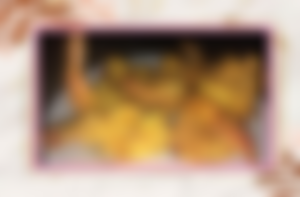 If you want to know more about these recipes, COMMENT down below and let me know your questions. Thank you Everyone! Have a great Tuesday ahead.
All photos were originally owned by @Donnabel8.- 📸
Content: Food blog😋