What Do You Think About Your First Love???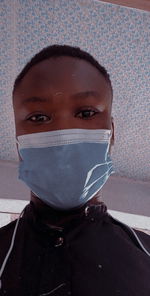 I have been busy with a lot of things lately so I haven't gotten the chance to think properly... I have a lot of things in my head right now but before that let's hear what I have to say today...
All I know is no one is above mistakes, we are all humans so no one is perfect we all make mistakes, and at the same time every mistake is a lesson to us all...
There are two types of people when it comes to mistake: The ones who are smart and wise enough, and the ones who are not smart or wise...
The wise ones: the wise ones are those accept their mistakes, they don't run from it rather they stand by it and correct it....
The unwise ones: the unwise ones are those that run from the mistake, and they always end up making the same mistake twice...
Wonder why am saying this ??? Well don't think too much we'd get there soon coz am talking from my experience...
I have heard a lot of love quotes but the one that got my attention was " Your First Love Isn't Always Your True Love"...
After hearing the quote some time later I heard the opposite of it so I don't know which one to believe in until I had a flash back of my first love... So now here is the question again ..
I know most of us are already in a relationship but I still have to ask, what do you think about your first love ??? Do you still miss Him/Her ????
Well that's a tough question if you ask me, But all I can say is there is still a part of me that misses her...
At first I didn't want to share this part but I feel like it would have been much more better and interesting if I shared it with you guys....
Lol the relationship itself was kinda funny because it didn't last up to a week before we broke up... First everything was going fine and OK, we were both having a lovely and wonderful time together before it ended....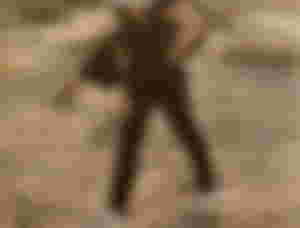 You still wanna know how it ended ??? Then keep reading....
It was during the mid week when she visited my place, we were both having fun and after some hours she asked me for my phone because hers was actually having some internet issue at the moment...
She needed my phone to login to her face book account, and while she was chatting I decided to go take my bath so we'd go out together...
After I was done bathing she called me to unlock the phone coz she accidentally locked it and she has forgotten the password... So I took the phone from her and I unlocked it, after I did I looked at the screen and I saw some naughty chat and unfortunately the guy she was actually chatting with is a friend of mine...
She tried to drag the phone from me so I wouldn't be able to see the remaining chat... We both struggled until I left the phone for her, I was so pissed off and my heart was actually boiling at that moment.. I unlocked the phone and then I told her to remove her Facebook login from my device...
And after she did I told her to leave and I then said its over between us, she pleaded with tears on her cheek but I ignored and I then left the house with bitterness and my heart was wounded...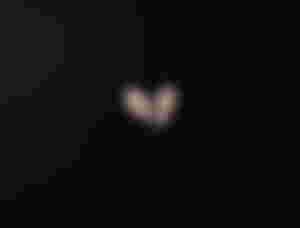 That moment my heart kept boiling and I got carried away by my anger, I blocked her on social media, I blocked her contact So she wasn't able to call or message me, we were both in different kinda pains at that moment...
About a week later my family moved away from the area we were living due to some rent issues and I lost my line so I opened a new one so I lost her contact and she dosent have mine too... Our new apartment was so damn far from the old one so its kinda impossible for us to meet again and she doesn't know our new apartment...
So that's actually how the relationship ended, it took several months before I could move on and I'd never thought I'd see her again...
So here is the question ?? Who Is To Blame ??.... Me Or Her ????
Me: I got too carried away by my anger and I made some silly decision that I later regret...
Her: Deep down she loves me but she was in a silly conversation with someone..
So who should we blame ???
Well as for me the truth is we are both at fault so we are both to be blame..
Like I said no one is perfect, I know she messed up but its a mistake that can be corrected at that moment.. Truth be told it was only a chat where the guy requested for a kiss on the cheek and she said she would give him one, I believe this was the part where she messed up right ??? Now let's talk about where I messed up...
I got too carried away by my emotions and that's the reason why I made those terrible actions, I shouldn't have allowed my anger to take control of me... I do love her as much as how she loves me and I do miss her, I was supposed to correct that mistake and not run from it, she admitted she messed up so we were supposed to sort things out but I messed up I guess.. We both messed up... So its been over 6years and I guess we have both moved on...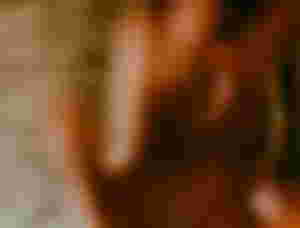 About a week ago I got a DM from an old friend and he told me someone has been asking after me for a while now and same person has been asking for my number but he didn't give the person.. ( I told my friends not to give out my number without my consent )....
So I asked him who the person was he said I should guess and I guessed as much as I could but all my guess wasn't right..
About 15mins later he told me the persons name and guess who it was ??
It was actually the same girl that I thought I'd never see or get in contact with again.. About a day later he gave her my number and we both chatted and currently we are in a conversation..
The conversation is going well and I believe we might both go out on a date next week end lol, its kinds surprising and shocking right ??? She is actually single and so am I, she misses me and so do I...
I kinda enjoy where the conversation is heading to, well I believe this is going to be an unfinished story coz we are about to meet once again and when we do I intend on giving her a tight hug...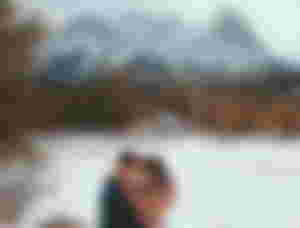 Authors Message: I know I have said this more than twice in this article, no one is perfect and no one can be perfect... We are all humans, in fact we all make mistakes and we shouldn't let those mistakes distract us from where we are heading to or from what we really want...
Lead image: unsplash
Thanks for reading